1and1.com Referral Program Reviews – Legit or Scam?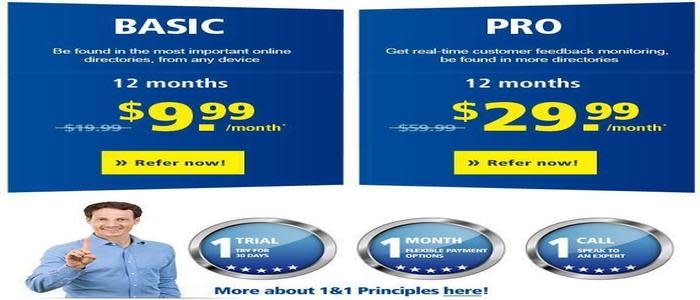 1and1 is a multi-service provider in the internet world. It offers more than a single service among which include domain name registration, web hosting, referral program, online presence boosting (get found online) and list local among others.
1and1.com has a referral program where they pay members for referring their friends to the different services as offered by them for example, when one joins and pays for a certain service for example listlocal, the referrer who is you earns some good money as seen in the pictures below.
Like you see, I am a 1and1.com user with an active member account although I was very disappointed when I bought a domain name, which was never given to me until to-date now that its almost a year (I bought the same domain name from another provider – Godaddy).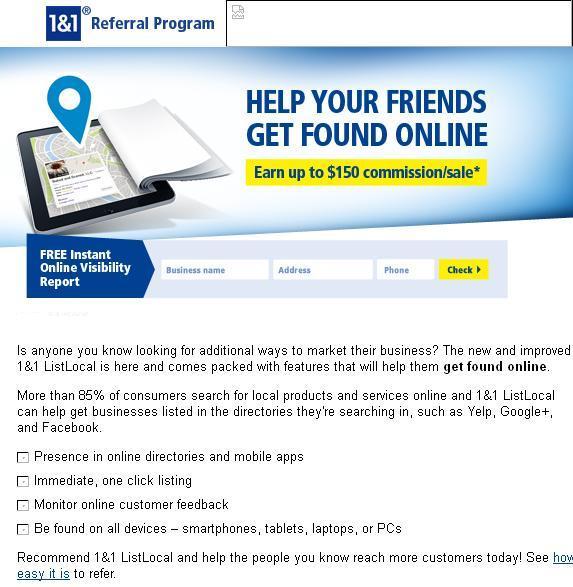 And now is the referral program. For it according to me is worth to try since I have seen many of my friends earn some good amount of money out of the referral program. It all requires you to convince your friends to join and buy any of the packages through your referral link and you will earn for as long as you follow the rules and terms.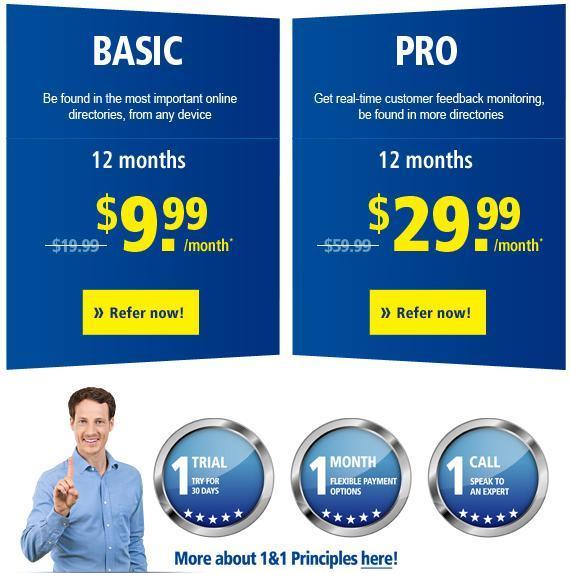 Is the 1&1.com Referral Program Legit or Scam?
Currently, it looks to be legitimate other than being a scam or an untrustworthy make money activity. If you refer and one successfully buys one of the qualifying packages for example the get found online, of course you earn. I will keep you updated with any findings since I am myself trying to convince and where by I am thinking that soon, I will have my friends join.
Liked this article or found it helpful? Share it with your friends using the social share buttons below and or post a comment to let us know your feedback or any addition using the comment form below…