5 Must Try V4INK Printer Cartridges
When we talk of "must try" product, it means that others have tried it and found it worthy. The same applies to V4INK products, if you have been wondering what those must try offered by the above, then you are reading the right review. In here, I bring to you the top 5 must try V4INK cartridges (products) so you get to know why you have to chose among them.
V4INK offers a wide range of compatible ink and toner cartridges for the different Printers including Brother, Hp, Canon, Dell, Samsung, Xerox, Lexmark and etc. Their ink and toner cartridges are said to be of high quality in addition to offering stable printing performance yet are sold at unbeatable prices when compared with similar product on the market.
V4INK offers savings are up to 50% across the different stores including on Amazon, eBay, Dealspotr, their official website and other sites thus meaning that buyers enjoy up to half price off the usual prices. This means lots of savings while at the same time getting the best product with quality performance.
Like I shared above, this review brings to you up to 5 must try V4INK products basing on their ratings off Amazon. Additionally, you will too get access to the current discounts, coupons and savings codes which means enjoying more than one in the same post. Check out the list of the top below.
About – This is a high quality Toner cartridge compatible with Brother-DCP printers including DCP-L2520DW, DCP-L2540DW, Brother-HL printers including HL-L2300D, HL-L2320D, HL-L2340DW, HL-L2360DW, HL-L2380DW and Brother-MFC multi-function printers including MFC-L2700DW, MFC-L2720DW, MFC-L2740DW HL-L2305W, MFC-L2705DW, and MFC-L2707DW. You are guranteed to up to 2,600 pages at 5% print per toner. This product is currently rated at 4.6 out of 5 stars, thus making it a must try.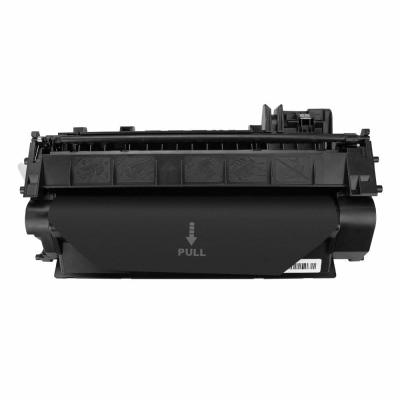 About – This is a 4.8 out of 5 star rated product. This V4INK 2 Pack Compatible Toner Cartridge replaces 80A CF280A for use in HP LaserJet Pro 400 M401n, HP Pro 400 M401dn, HP LaserJet Pro 400 M401dw, HP LaserJet Pro 400 M401dne, HP LaserJet Pro 400 MFP M425dn series printers. You stand printing up to 2,700 pages per toner. It also comes with 2 years warranty yet an unbeatable prices.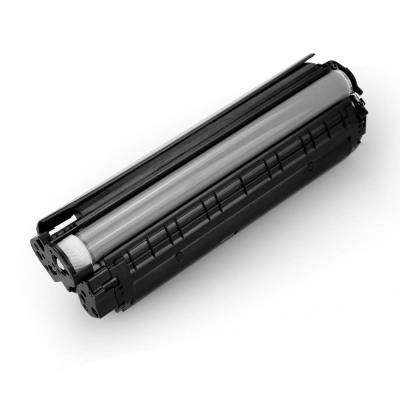 About – This is a top rated replacement toner cartridge for Canon ImageClass printers including the MF4010, MF4012, MF4050, MF4100, MF4110, MF4120, MF4122, MF4130, MF4140, MF4150, MF4270, MF4660PL, MF4680, MF4690PL, MF6570, MF4320d, MF4322d, MF4330d, MF4340d, MF4350d, MF4370dn, MF4380dn, D420, D450, D480 and Canon FAXPHONE printers including the L9, L120, LBP-2900 and LBP-3000. It prints up to 2,000 pages (A4), comes with 1 year+100% satisfaction guarantee and an average rating of 4.5 out of 5 currently.
About – This V4INK 2-Pack Compatible for Dell 1260 is compatible with Dell 331-7328 (RWXNT) Toner Cartridge for Dell B1260dn, Dell B1260dnf, Dell B1265dfw and Dell B1265dnf printers. It prints up to 2,500 pages in black. Comes with Two-Years Warranty, sold at the best price and is rated 3.9 out of 5.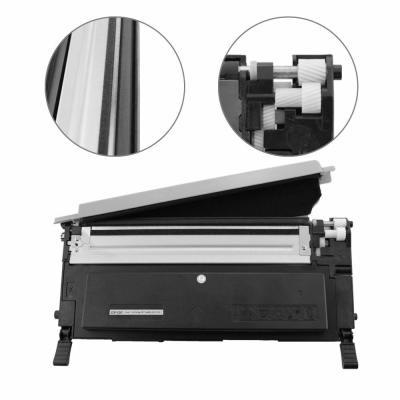 About – This is a high rated compatible replacement for Samsung CLT-K409S, CLT-C409S, CLT-M409S, CLT-Y409S and 4-Pack (1Black 1Megenta 1Cyan 1Yellow) toner cartridges for CLP-310, CLP-310N, CLP-315, CLP-315W, CLX-317,5 CLX-3175FN, CLX-3175FW and CLX-3175N. It can print up to 1,500 pages in black and 1,000 pages in color. Comes with up to 2-year warranty, 18-Month Shelf life and 24-hour customer service help. It is rated at 3.1/5 current and sold at an amazing price.
2 Bonuses from V4INK
Besides the 5 above in the list, you can as well get the V4INK compatible Xerox C400 C405 toner cartridge color set for use in Xerox VersaLink C400, Xerox VersaLink C405 and KCMY. Page yields are 5000 pages in black and 4800 pages in color at 5% coverage. 
Also, V4INK offers compatible black for HP toner cartridge C3909A (up to 15,000 pages) for IBM Network Printer 24, Lexmark Optra N 240, Lexmark Optra N 245 and Mopier 8000. All of these are sold at great prices and have also been super rated which makes them worth to try.