7 Simple Tips To Prevent Winter Pipe Damage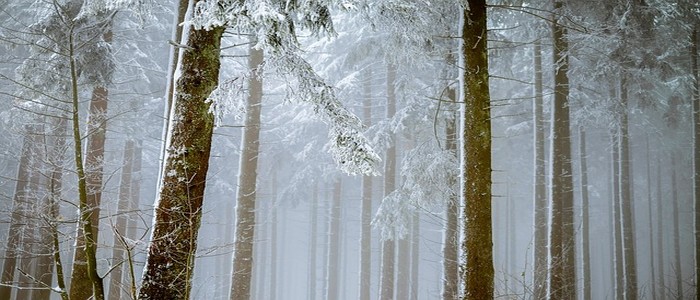 Frozen water applies extreme pressure on a pipe and can blast it, inducing flooding and water damage to your home or business. Widespread water damage can also be caused by frozen pipes in water sprinkler systems during prolonged power interruptions in freezing weather.
Here are seven ideas to help you prevent pipe damage during winter.
1. Insulate your pipes
If you live in an old-fashioned home, you may discover most of the pipes are not insulated. They may have once been covered, or never had. Most new homes already have their pipes wrapped. However, you must still check them out to ensure they have insulation. If not, it is imperative that you insulate the pipes to ensure they don't freeze or get too cold when the temperatures drop. Thus, wrap each of the pipes in blanket foams. Most hardware stores sell foam tubes with a slit on the side. Cut the tube to the desired length, open it and push it around and over your pipe. If the foam lacks self-adhesive edges, use duct tape to secure it around the pipe.
2. Use heated tape
If you realize your water is freezing, which can impact the flow of the water, use heated tape to ensure the pipes remain warm and protected from freezing. This is also an excellent solution for individuals that are already experiencing frozen pipes.
3. Fix plumbing leaks immediately
You should get your plumbing leaks repaired as soon as possible. Inspect all the faucets in your bathrooms, utility rooms, and kitchen for puddles and drips. If you notice a leaking valve, find a trusted plumber immediately to repair the messy pipes.
4. Leave a slow drip on
Flowing water doesn't freeze as quickly as stagnant water. This will give you sufficient time to thaw out the frozen water before the water is halted. Thus, before going to bed, or before leaving the house for extended periods, turn the faucets on a little, so there is a small drip to keep the water flowing and prevent the pipes from freezing.
5. Lose the outdoor hose
As the cold weather sets in, disconnect your garden hose and pack it away. Forgetting a connected hosepipe outside during cold winters can cause the water residue inside to freeze and expand, causing your faucets and connected pipes also to freeze.
6. Keep space heaters in rooms prone to frozen pipes
If last winter you realized that your bathroom pipes were freezing faster than any others due to extreme temperatures in the bathroom, ensure you keep a good and functional space heater in that room to keep the pipes warm. You can do this in any place you frequently discover frozen pipes during winter.
7. Stop and drain shut-off valves that lead outdoors
If your house or premise has interior shut-off valves that lead to outdoor faucets, shut them off and drain the water from external lines. Any water that remains in them and gets frozen can cause great havoc. Although they are located outside, they can cause significant interior damage.
Cold winters and frozen pipes can cause significant interior water damage, and you need to protect your pipes and prevent them from freezing. Thus, ensure your pipes are insulated, and fix your plumbing leaks. Also, use space heaters in rooms prone to freezing pipes and close any shut-off valves that lead outside. And doing so will give you peace of mind knowing you will not be a victim of water damage.
Charlie Teschner started MESA Plumbing, Heating, and Cooling in 1982. Charlie has a journeyman and master plumber's license. He was raised with a strong work ethic and he now applies those values to tasks such as Longmont, CO heating repair.