Add Meta Keywords / Description In Blogger Blogs Template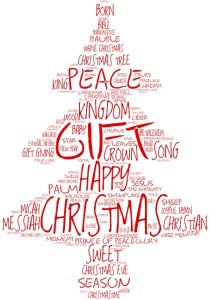 This article is about how to add meta keywords and meta descriptions in your Blogger or Blogspot blog template. And if you own a Blogger powered Blog, reading this post will help you discover the easiest way to optimize your Blog for better SEO. Just like we know, well optimized blogs are key to high traffic and blog hits, while at the same time, it is also a key to increased earnings for those who earn a living from online through blogging.
While keywords are no longer taken to be an essential part of Blogging and web-mastering, there is this one thing you can't fail to learn. When search engine crawlers are searching for contents, there are many factors they consider before deciding on whether to pop up your Blog article in search engines or not. And one of those factors are keywords, and a reason many emphasize on using the right keywords both in your articles, and in your blog template. That is why you need to learn how to add meta keywords in your template.
Okay, I shouldn't waster much of your time, let me head directly to the point – how to add meta keywords and descriptions on your Blogger or Blogspot blogs. And please find the steps and procedures right below here.
How to add meta keywords and descriptions for better Blogger SEO
1. Log into your Blogger dashboard and to the Blog you want to do search engine optimization.
2. Scroll and click Layout, then click on Edit HTML.
3. Using keys CTRL + F, find the line below
[code] <title><data:blog.pageTitle/></title>[/code]
4. Or find this below assuming the line above is not showing (this happens when you already tweaked your template).
[code]<data:blog.title/></title>[/code]
5. Now add the code below just below the above codes in your Blogger template.
[code]<b:if cond='data:blog.url == data:blog.homepageUrl'>
<meta content='description' name='description'/>
<meta content='keywords – comma separated'
name='keywords'/>
</b:if>[/code]
Place your SEO Blogger or Blogspot blog description where you see description above, and your Keywords where you see keywords below. And please note that you can add as many keywords as possible separating them with Comma's. Once you save template and reload your Blog, your search engine optimized meta tags will start showing inside your template. These are read by search engine crawlers and robots.