Afande Kirumira Steps Down as Buyende DPC, Resigns Police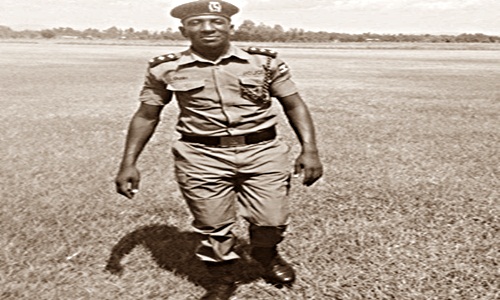 News coming in from the different sources indicate that Afande Muhammad Kirumira has resigned from the Uganda Police force, where he has currently been serving as Buyende District Police Commander (DPC), a position he has held since he was transferred from Old Kampala Police Station where he worked still as DPC.
On a Facebook post by "Mwoyo Gwa Gwanga", a user profile which is "believed to be" owned" by Afande Muhammad Kirumira (see screenshot below), Kirumira expressed concern about the "framed charges" which saw "his recent arraignment before the Police disciplinary committee court in Naguru, Kampala, something he referred to as a "plan to paint him as a criminal", as shared on The Uganda Today's post.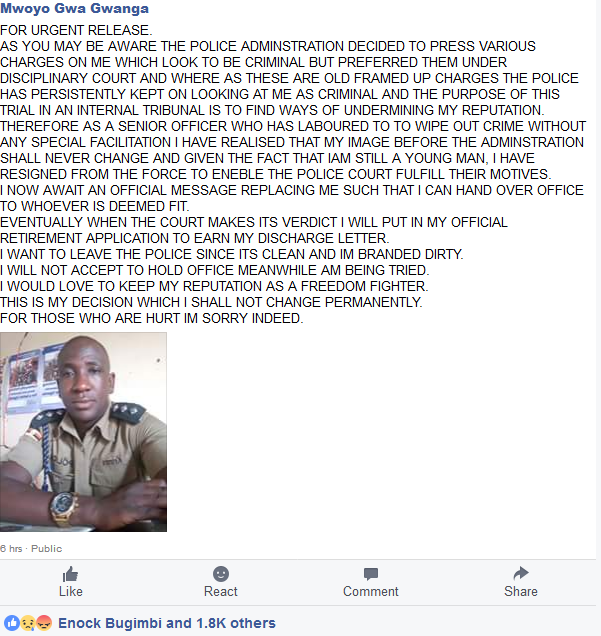 Still on the same, Bukedde's post shared that Afande Kirumira "claims" the recent charges pressed on him came because his bosses may have thought much more including him sharing vital information about Kitatta who was recently arrested by UPDF. See whole post as screenshot.
Afande Kirumira also reported that following the "corruption, extortion, torture and unnecessary exercise of authority charges slapped against him by the police tribunal", "I want to leave the police since it's clean and am branded dirty. I will not accept to hold office meanwhile am being tried. I would love to keep my reputation as a freedom fighter. This is my decision which I shall not change permanently," he concluded, reported Matooke republic's post.
Softpower.ug news portale also reported almost the same as other sources about Kirumira;s resignation titled "DPC #Kirumira Resigns from #Police Over Victimisation" like you can see on screenshot below.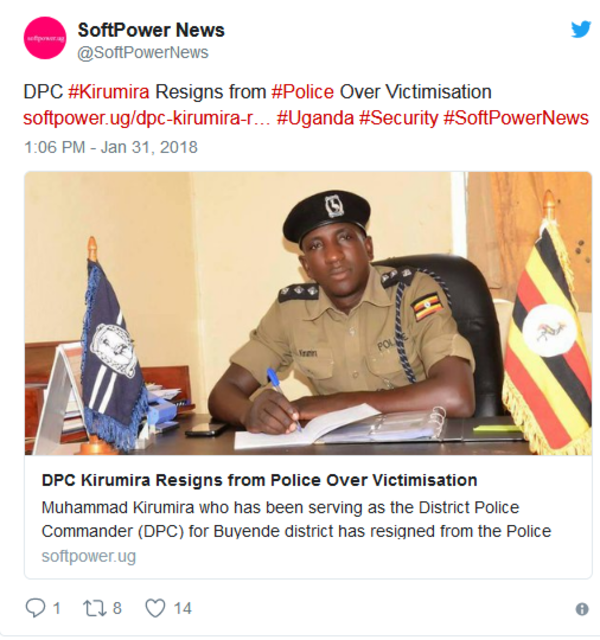 As an information portal, we will keep you posted as new events about the same come in since he said that "before he puts in his official retirement application, he will wait for an official message from the administration assigning any officer to replace him" and so we will follow and update you.
UPDATE: Police says Kirumira cannot resign
News coming in indicate that the Uganda police force says that "Kirumira cannot and should not resign from the police force through a WhatsApp message or through granting interviews to the media", says Afande SSP Emilian Kayima, the police spokesperson.
Kayima adds that "Part IV of the police act guides us on appointment, promotions, recruitment, service and discharge or termination of appointments". He further said that "any officer wanting to exit the force, she/he should write to the Secretary Police Authority who is the PS minister of Internal Affairs".
He added that "DPC ASP Kirumira is currently undergoing a disciplinary court with numerous cases. Kayima warned officers against getting overexcited and breaking the law in the process", reports Edge.ug's post published about 30 minutes back.