AirDroid 3 Reviews – Remote App Features & How It Works

Have you heard of AirDroid 3? Do you know how it works and it's full features? Do you want to know what it can do to your smartphone when it comes to ease of use and access? Hmmm, this is the one review you should read. In here, you will find some detailed information with regard to AirDroid 3, its features, how it works, how to download, install and run it on your Android smartphone, how to link it to your computer and much more.
Basically, AirDroid 3 is an application which is supported on web, desktop and on your Android smartphone. What happens is that upon download of the Mac or Windows application and installing it on your device, you either use a QR code to link your mobile to your computer using the Airdroid web, and or download and install the APK on your mobile, sign in and link them up all. And best of all, this application is free as I tried it.
What are the AirDroid 3 features?
The features of this application include entirely managing your android smartphone right from any web browser, and or on the desktop application. This means that you can be able to access all messages, notifications, contacts, files, locate your lost phone, manage your camera and many others you you see in the screenshot below.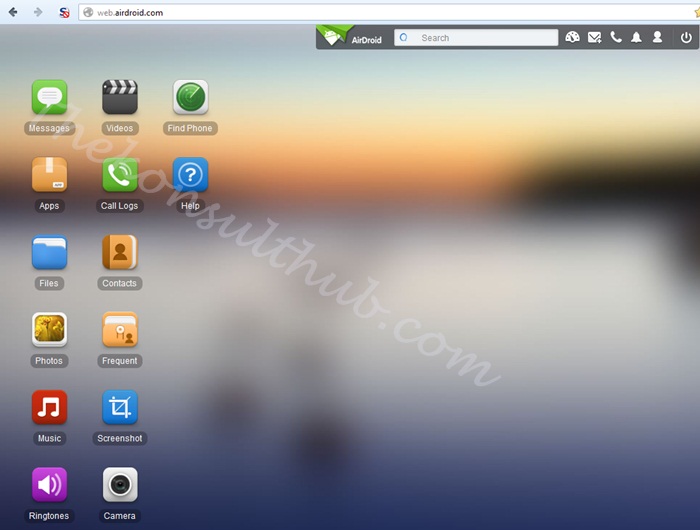 How to get started using AirDroid 3 app?
Using this feature requires you to either download the desktop application and install it on your computer, and or use the web features located here. Once you start using either, simply visit Google play store and download the same APK for your smartphone, and install it. Simply log into either using the same credentials and you are done.