AvaTrade Reviews 2018 – Scam or Legit? How It Works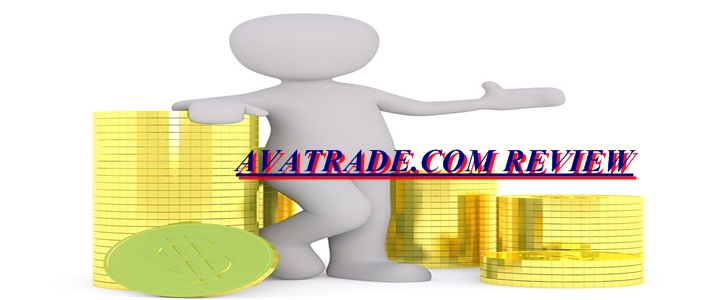 This is a review of AvaTrade. If you have been wondering how to get started, what to do, how it works, whether it is scam or legitimate way to invest your money come 2017, the different trading platforms and any other questions, this is a must read post for you, which I believe that by the time you end it, you would have known and made a choice on what next when it comes to forex trading online.
AvaTrade.com "claims" to be an "award winning" and "regulated Forex broker" offering their clients more than what others offer. Yes, visiting their official website will prove this, while reading the content available will help you find some detail about them with regard on what they do. And just like all other Forex brokers whom we have reviewed, while others have been confirmed to be scam while others legitimate, the fact is that you can't tell or know the truth unless you make detailed investigations just like you are reading this review.

Getting started with Ava Trade is pretty easy and simple. You can create a Demo trading account which helps you to get used to the system and to train. After confirming that you are ready, you can then open up a real account which you can deposit funds depending on the platform of your choice and start trading.
The different AvaTrade trading platforms
Mobile Trading App – Whether you own an Android or iPhone smartphone, you enjoy mobile supported features right from free download to trading and managing your account.
Mac Trading – For MAC owners, you are too not left out. You are able to "trade forex, commodities, stocks, indices and ETFs on any Mac computer using our two powerful trading platforms, MetaTrader 4 and AvaTrader".
Web Trading – With this, you access both "MetaTrader4, AvaTrader and AvaOptions web trading". Al these when combined are "claimed" to help you enjoy a better experience.
Automated Trading – This helps "traders to mirror or copy the trades of others". It involves "Mirror Trader, MQL5 Signals Service, ZuluTrade and API Trading".
Others include "AvaOptions, Floating Spreads" and etc. From $100, you can be able to create a real trading account and stand the benefits of online trading through AvaTrade as it's "claimed". Now that you have seen some of the things you might have been wanting, lets take a look on whether its legit or scam.
Is AvaTrade scam or legitimate?
I have answered very many similar questions about the same. The real fact is that unless one attempts to, or tries out, there is no way one can know the truth. This is because what A may find out may not be the same as what B finds out and vice versa. Reading the different reviews about the same from the other sites might as well help you find the truth since as of now, I am also still studying under my account and once I cash out successfully, I will update this post to let you know the exact.