Blessings – #No1 Wish For President Museveni From Pope Francis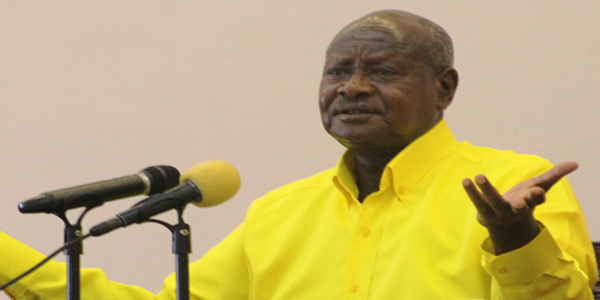 With just a few hours left for Pope Francis to land on Uganda soils, many people including top government officials, religious leaders and the general public are continuing to share their wishes – those things they would love the Pope to do for them. Among those having their wishes include President Museveni whose number one wish is Blessings.
Oh, if not mistaken, the blessings to win the forthcoming general elections scheduled early 2016 in a bid to rule Uganda for the next 5 years. Not bad for a personal wish since all of you out there have their own wishes.
Wondering whether this is true or false, how about staying tuned to Bukedde's "Agataliko Nfuffu" at 10 PM tonight and see it yourself? As quoted – "I want Blessings….". And or, you can check out YouTube for that..
Liked this article or found it helpful? Share it with your friends using the social share buttons below and or post a comment to let us know your feedback or any addition using the comment form below…