Cambodia: Nutrition Specialist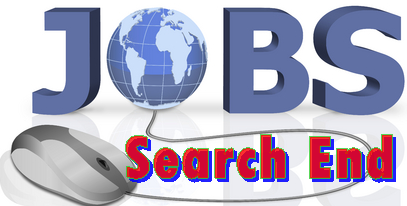 If you are searching for a career/employment opportunity, why not take your time and try out on this one? Here is another Job Opportunity In Cambodia: Nutrition Specialist
Organization: Action Against Hunger
Country: Cambodia
Closing date: 15 Sep 2015
Duration : 3 months
Start date : 15-Sep-2015
You'll contribute to ending world hunger by …
providing leadership in defining the Nutrition Assistance Program Strategy for Cambodia Mission. Together with the senior management team, you will spearhead the set up the programs, collaborating with stakeholders, identifying areas of intervention, recruitment and training of the Nutrition team.
Key activities in your role will include:
Develop national Nutrition programming and co-ordinate its effective implementation nationally.
Develop technical reports (internal and external) and proposals reflective of government, organization and donor guidelines, ensuring timely submission to line management.
Support proper and adequate resource management: HR, Finance, and assets.
Represent the department and the organization at national, regional, or international levels and promote ACF's technical viewpoints, guidelines and methods of work.
Recruitment, training and ongoing technical support to the Nutrition team.
Identification, training and handover to National Coordinator for Nutrition Program
Does this description fit you?
You're a seasoned Nutrition professional
You have an advanced University degree (Masters/M-Phil) preferably in Human Nutrition, medical sciences or social sciences.
You have at least 4 years experience of nutrition sensitive programming at national coordination level and experience with capacity building of health systems in developing contexts. Experience of working in South East Asia will be an advantgae
You are able to translate analysis and evaluation into operational planning and strategy.
You're a super communicator
You are able to adjust your own style to represent ACF appropriately with a range of national counterparts, as well as colleagues from other cultures & professions.
You are fluent in English.
You have the ability to work in a mainstreamed manner and analyze/capitalize institutionalized information.
You're passionate to develop Nutrition interventions
You have significant experience with INGOs in recovery and complex emergencies. Previous experience with partnerships and alliances is an asset.
You have previous experience in starting up or setting up of Nutrition Programs
You have experience with nutrition and coverage surveys, and rapid nutrition assessments.
You are disciplined and able to work and arrive at decisions autonomously with minimal guidance.
How to apply:
Please apply with resume and cover letter to:
https://careers.actionagainsthunger.org/index.php/positions/view/273/
Disclaimer. Thekonsulthub.com neither screens employers nor endorses their employment opportunities, labor practices, products, or services. You are therefore advised to attempt to check the validity and accuracy of job listings on the Employers website.