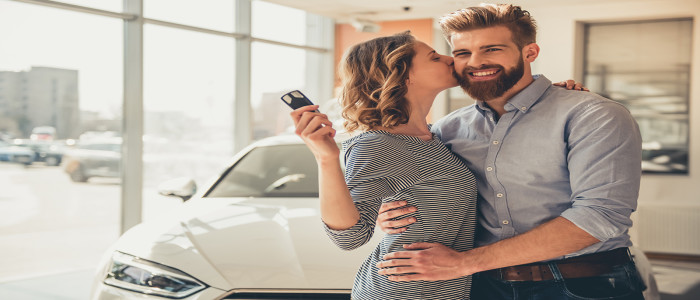 If you're in the market for your first car, you should be aware that there are many steps for buying a new car, and each is just as important as the next. From researching the cars and financing options to the impact on your budget and finally seeing the car in person, here are some detailed tips for new car buyers
4 Steps to Buying a Car
Here's the process of car buying:
1. Research
The first step in buying a new car is determining what kind of car will suit your needs and taste. Research different models to narrow down your choices. If you are concerned about fuel economy and the environment, then a hybrid might be the right vehicle. If you're the adventurous type who likes to go out for hiking or camping trips every weekend, then look into the SUVs on the market.
2. Financing
How you finance your first car is very important. If you're lucky enough to have the cash to buy your car in hand, you can skip this step. However, many of you will be financing your first car and many of the ones that follow. Start by finding out where your credit rating is – knowing where you stand gives you the ability to predict your interest rate. Next, determine how long you want your loan term to be. A shorter term will result in higher payments, but less interest paid over the life of the loan.
3. Budget
Knowing what you can afford is important. While a bank will analyze you based on your credit and income information, only you know your exact situation. While the bank can see a snapshot of your revenue and debt, they don't see your other living expenses. Before you go to the dealership or apply for a loan, know what monthly payment you will be comfortable with each month. The last thing you want to do to yourself is to buy a car you can't afford. Don't forget to include insurance in your budget; it's required in most states and by most lenders.
4. Test Drive
Finally, the test drive. This is how you learn what the car feels like to drive – the comfort, the power, and how well it handles with your hands on the wheel. The test drive is when you get to inspect the car and make certain it's in the best shape. So if you're thinking about buying a new or used car, stop by your nearest dealership and take the vehicle of your dreams for a spin.
A Bit of Advice
Know ahead of time which car or cars you have in mind. When you walk into a dealership informed, you immediately take away a sales tactic, one of many, from the salesperson. There are a ton of great websites for researching new and used cars, including AutoTrader, Edmund's, Cars.com, Kelley Blue Book, and a lot more, so put them to good use. Be sure to compare miles per gallon, warranties (if any), vehicle history, and, of course, prices.
This article is provided by Planet Dodge – a Dodge, RAM, Chrysler, and Jeep dealership in Miami, Florida. Visit the website to see the latest offers on new and used cars, trucks, SUVs, and minivans. All featured images License Royalty Free or iStock source: Shutterstock!