Centenary Bank Uganda, You No Longer Supports Company To Person Western Union Payments?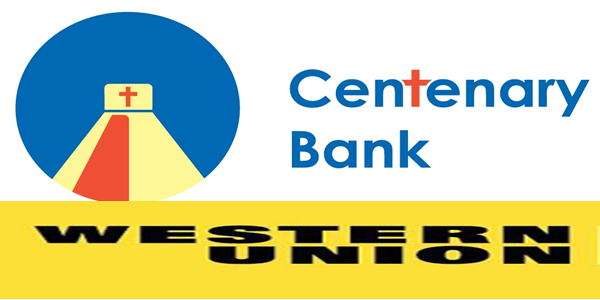 If you are a Western Union customer and planning to transact with Centenary Bank to pick up money sent to you by a company other than an individual, you got to read this post, where I shared what happened to me when I attempted to do the same. And yes, I am sharing with you what exactly happened to me when I approached Centenary Bank Uganda Namirembe road branch to pick up my money sent through Western union from a global company located in Ireland. The experience I went through, and what I received was enough to put a question mark on the bank I have an account with, and the bank I have always used to pick my Western Union funds sent from the same company, and trusted for years
Yesterday the 22nd December 2015 is the day I am talking about. And as usual, it was at between 13 hours and 14 hours when I clicked into the Namirembe based branch and lined up in the longer and non-moving queue at the western union counter. I managed to hold it since I knew that others were transacting too, and something I had no problem with. I waited for my turn well as in due course, I started realizing something strange.
One man who was trying to send money possibly to Kenya if not mistaken wasn't successful basing on the fact that he never knew the exact names of on the ID of the person he was trying to send the money. But of course, this is common. Many people can be long time friends with others but with none of them seeing another persons Identity card. Others get "Alien" friends or people from other countries through internet and none will ever see another's ID.
From what I saw and heard, this man accepted the fact that he never knew the exact names and as per Western Union terms, it could have been impossible for the funds receiver to pick up the money just in case the names were not matching with those on the ID – By the way, that has ever happened to me as well.
My turn came in but guess what, I was never successful. I had filled the centenary bank western union money pick up form as usual with my information including the 10 digit MTCN, the senders names, the receiver names (my own names), money sent from, amount expected, test question, test answer, the signature and the date plus my phone number.
The teller attendant cross checked everything detail as usual and I was on a sure deal that I was going to get my cash, and something which turned out to be a wrong guess. Instantly, the teller cross the line of the sender (the Ireland based company name) and said to me, " I only deal with Individual payments", "I don't deal with company payments".
Oh yes, I am an individual who was trying to receive funds from a company right? I left but,really wondered since when Centenary bank stopped paying western union funds which are sent by companies to persons or individuals? I searched for a related article on the net but in vain. I checked the bank's website for an announcement but too in vain. This left me with this question on whether it's only the Namirembe branch which doesn't pay the above and or, all of the banks branches country wide. This situation made me recall what had happened to me in this same bank branch years back and still on the same Western Union counter when the teller refused to give me the money when having the right information not until I got the Western Union Mapeera branch contact phone number, called them about the issue and I was able to be paid. Indeed, I am wondering if there is something wrong with the WU teller attendant and or, something wrong with me as a person.
Anyways, I was able to get my Western Union money from a different bank – Equity bank Uganda, who paid me without questioning about the company and so forth – If any one from Cerudeb branch, I would love to know what your response about this issue is, and thank you in Advance.