Champcash Reviews! Is Legit or Scam? How it works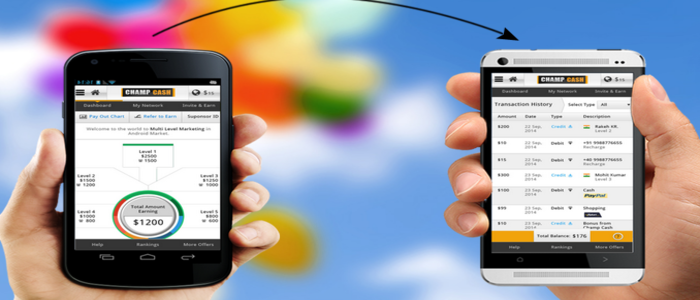 In this review, I share with something about Champcash including whether it is scam, legitimate, how it all works, how to earn, what you need, the different earning levels, how to get the Sponsor ID, how to withdraw earned money, how much you expect to earn and the different earning levels. All you need is to continue reading so that you get to know every bit in detail.
Champcash.com is a mobile phone application which pays users for the different tasks. Right from installing other different applications, referring members and completing other offers, this Champcash "claims" to be the one and only MLM android application through which anyone who joins or willing to join can become a millionaire.
Available for download on Google play store and from other participating app sites, anyone can Join this app for free and start making real money per simple tasks completed. Once the application is installed in your android phone, the next thing is to sign up by providing required details, complete the challenge and fully and set your account in ready to earn and get paid mode.
The Champcash challenge includes installing of up to 10 different applications, launch them for at least a minute and keep them installed in your smartphone for at least 10 days. With each application you install, you will get paid for it which will you accumulate money you can use to recharge your mobile, redeem as gift card, withdraw to your bank account and or use on sites like amazon.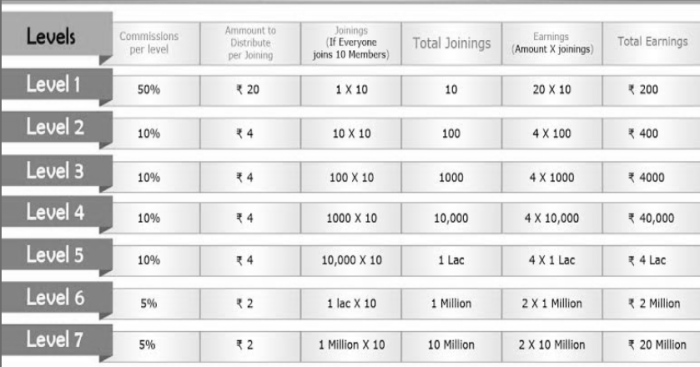 One thing which as a must you need before signing up is a Sponsor ID. The sponsor ID can be got from an existing member already since very member is assigned an ID which helps him or her earn more money from referrals in the different earning levels. On Champcash, you earn up to 7 different levels, and which helps in accumulating more money depending on the number of people you refer.
Earning is unlimited and through tasks like watching videos, referring and installing apps. Just image earning $1 per app install. Installing 10 apps will mean up to $10. How about if you install 100 apps? Hope you made the calculations already. When it comes to withdrawing your money, there are several options you can do so. Bank Transfer, mobile recharge and e-Gift cards are ways available.
Is Champcash scam or legit? I have studying this MLM earning app for some weeks now and I am still doing it. While I personally haven't been able to receive my payment as am still waiting for my money to accumulate, at least I have seen some positive results from my friends, and which makes me think that so far, it is a legit opportunity. But you can find out from other sources as well so you can confirm.