Country Director Job in Juba South Sudan at Danish Refugee Council Deadline May 2017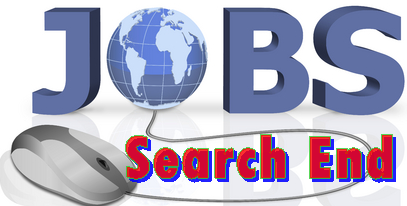 Danish Refugee Council is advertising for an experienced Country Director able to manage and lead a large and complex humanitarian operation in one of the world's largest crisis centers. Danish Refugee Council (DRC) is a leading protection agency and has in conjunction with our specialist unit, Danish Demining Group (DDG), been operating in South Sudan since 2005. Our mandate is to promote and protect durable solutions to conflict and displacement affected populations on the basis of humanitarian principles and human rights.
More than 3,2 million people have fled their homes in war-torn South Sudan. 1.8 million South Sudanese are now displaced within the country, while 1.5 million have fled to neighbouring countries. On top, the country is also hosting more than 250,000 refugees, primarily from Sudan. The prolonged conflict has shattered the economy, causing hyperinflation and disrupting markets and supplies. Crop production and rural livelihoods have been devastated and nearly 5 million people (more than 40% of the population) are believed to be severely food insecure. The food crisis has reached such unprecedented levels that Famine was declared in parts of Unity State in February 2017.
DRC is implementing a multi-sector response to support Sudanese refugees, IDPs and host populations both within established camps and in surrounding counties – with projects and activities being tailored according to needs and gaps in the local contexts. DRC has operational bases in Maban, Melut, Malakal, Fashoda, Rubkona and Pariang Counties, supported by a country-office in Juba. . The DDG specialist unit supports DRC activities in these locations with Mine Action and Armed Violence Reduction activities, as well provides a roving country wide capacity. Total annual turnover is 20 million USD employing 55 expatriate staff members and 450 national staff.
Role and responsibilities
The Country Director (CD) will lead, manage and further develop DRC's operation and position in South Sudan. The CD will have the overall responsibility for the strategic direction, management, programming, implementation and fundraising of DRC's programme. More specifically, the CD will:
Set and ensure the implantation of the strategic direction of DRC's operation in line with the corporate strategic direction and interests.
Represent DRC externally and ensure that DRC is represented and positioned optimally in the relevant humanitarian coordination fora.
Overall responsible for risk management, safety and duty of care for national and international staff.
Ensure that the programme is organized and managed optimally to pursue opportunities and operates in compliance with minimum requirements and relevant guidelines.
Responsible for the timely and efficient implementation, management and reporting on the resources entrusted DRC by donors and partners.
Lead the process of applying for funding and maintaining a broad funding basis
To manage, coordinate and coach head of departments.
DRC operate through a decentralised management structure. South Sudan is organisationally placed under the Division for Stand-alone Operations reporting directly to the Head of Division based in HQ Copenhagen.
About you
You have always had the ability to motivate and guide staff working in complex and unpredictable
environments. You are known to be a strong and confident leader, who is inclusive, approachable and good at delegating while at the same time not afraid to take decisions on your own. You have a natural talent for working analytically and find that you excel in tasks concerning negotiation, advocacy and interpersonal communication. Lastly, you thrive by working in complex emergency operation within a changing and insecure environment and as a result have a natural ability to work well under pressure.
To be successful in this role you must have:
Minimum 7 years of senior management experience with a humanitarian agency;
Minimum 5 years experiences working as Country Director/Representative in an Emergency context working with forced displacement in a volatile context;
Executive responsibility for safety management and duty of care for staff
Familiarity with humanitarian coordination mechanisms and advocacy;
Solid experience with strategy development, financial management and human resource development;
Experience in supervising/managing, training and coaching senior managers.
Strong ability to collaborate, network and negotiate with local partners; Governments, UN, donors and other NGOs including proven experience in developing fundraising strategies;
Relevant educational background (e.g. political science, international development, etc.);
Fluency in written and spoken English.
Experience with Mine Action programming is desirable.
We encourage all qualified candidates to apply, irrespective of age, nationality, race, gender or age.
Conditions
Starting date: June 2017
Duty station: Juba, South Sudan (non-family duty station). Juba is presently level 4 in the Security Level System allowing R&R every 8 week.
Contract: 2 years. Salary and conditions in accordance with Danish Refugee Council's Terms of Employment for Expatriates. Please refer to www.drc.dk under Vacancies. The position will be placed at salary level A6.
Further information
For specific information on the job or responsibilities, please contact Mr. Christian Jacob Hansen, Head of Division on + 45 2889 3373 or Mette Marie Nøhr at [email protected]