Did You Miss Luzinda's "See Through While I Spread" Photo?
Uganda's celebrities, musicians and etc will never stop amusing us. Yes, this is very right basing on what keeps popping up every other day both in the news, social media and in real view. To be honest, this Desire Luzinda's "see through while I spread" dress made my day. Just like you see this photo attached to this post, the same happened to thousands of this musician's fans who saw it both on Facebook and Instagram where it was posted and tagged "Lagos heat got me like this".
Desire Luzinda is one of Uganda's popular musicians and celebs. Many knew her through the "Nze Nina Ekitone" popular hit while others remember her as a lady who made the news some years back. Please don't ask me for that, it's a past. This time round while in Nigeria for the AFRIMA awards, she took this "see through as I spread" photo at the hotel's swimming pool.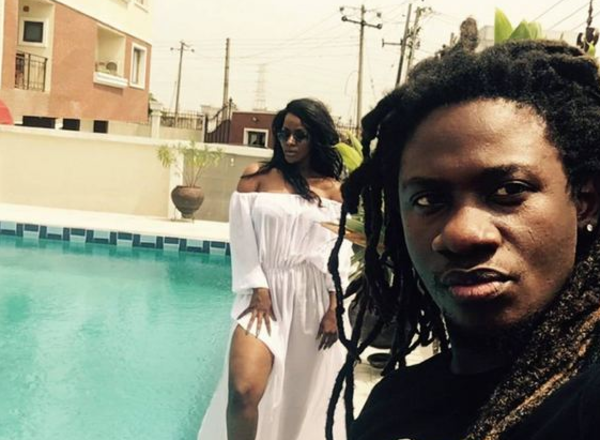 News indicate that Hairdresser Zziwa (co-pictured above) took this eye through picture while Luzinda spread her legs, a thing many "claim" to have been Desire's need to capture attention of her fans so that they would at least ask a question like "what was burning somewhere"… since this same image appeared on her Facebook and Instagram..
Please don't ask me much, I know nothing more than that apart from the amusing photo I seen just like you can too see in the above… Until next time..