Download Format Factory Free Reviewed – Convert Any File Into Another Format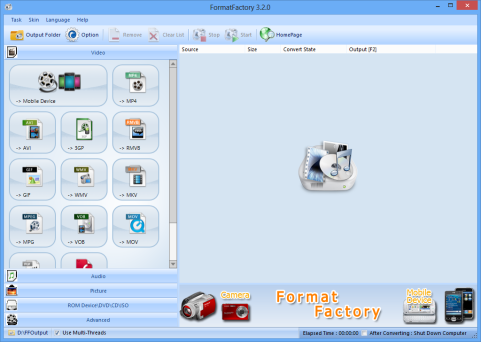 Are you looking for a way to convert almost any file into any other format of your choice? Ever heard of Format Factory free? I have reviewed this free software and conversion tool just to share with you what you can do, the different features, what you can do with it, your expectations and much more. And yes, I have tried it myself and basing on my findings, I decided to share it with you as always.
What is Format Factory and its features?
Briefly, Format Factory is a free software and multi-function media conversion tool which helps in converting all of he supported files, and which means easy access to whatever you may be interested in from another just by yourself. Features of Format Factory include but not limited to Supporting of all popular video,audio,picture formats, repairing of damaged video and audio file, reducing Multimedia file size, Support of iphone,ipod multimedia file formats, Image/photo converting supports Zoom,Rotate/Flip,tags, DVD Ripper and support of up to 48 languages.
What you can do with Format Factory
1. Convert to MP4/3GP/MPG/AVI/WMV/FLV/SWF.
2. Convert to MP3/WMA/AMR/OGG/AAC/WAV.
3. Convert to JPG/BMP/PNG/TIF/ICO/GIF/TGA.
4. Rip DVD to video file , Music CD to audio file and etc.
5. MP4 files support iPod/iPhone/PSP/BlackBerry format.
6. Source files support RMVB and much more..
My FormatFactory review – Like you see the different features of this free software, my personal findings were no different from what is described as what one can expect. The software is free to download and is supported on a range of devices including smartphones and computers. This gives one access to it regardless of the device which is being used. Knowing how it works is the way for anyone to do whatever he or she wants with regard to converting all media file formats.