Ethiopia: Area Program Manager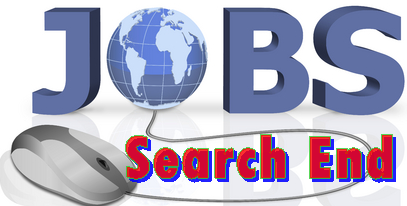 If you are searching for a career/employment opportunity, why not take your time and try out on this one? Here is another Job Opportunity In Ethiopia: Area Program Manager
Organization: Population Services Intl.
Country: Ethiopia
Closing date: 06 Nov 2015
Internal/External Vacancy Announcement
Position Title: Area Program Manager
Department: MULU/MARPs – Regional Programs Management
Level: AI
Required Number: 1(one)**
Reports to: Senior Regional Programs Director**
Place of work: South Corridor, Hawassa
Du**ration of contract: Indefinite based on performance and availability of fund**
Remuneration: As per organization pay scale plus other PSI/E staff benefits.
Application Deadline: November 06, 2015
PSI is a leading global health organization with programs in 67 countries targeting malaria, child survival, HIV and reproductive health. Working in partnership within the public and private sectors, PSI provides life-saving products, clinical services and behavior change communications that empower the world's most vulnerable populations to lead healthier lives.
PSI's core values are a belief in markets and market mechanisms for sustained impact; results and a strong focus on measurement; speed and efficiency with a predisposition to action and an aversion to bureaucracy; decentralization and staff empowerment at the local level; and a long term commitment to the people we serve. For more information, please visitwww.psi.org.
PSI/Ethiopia, an affiliate of Population Services International, has developed national results- based programs in HIV prevention, reproductive health and child survival. Through evidence-based social marketing and health communications, PSI/Ethiopia strengthens public and private sector partners to help Ethiopia's most vulnerable people to lead healthier lives.
PSI/Ethiopia seeks applicants for the position of Area Program Manager in its South Corridor, Hawassa based office with the MULU/MARPS – Regional Program Management team. Travel is expected within the corridor's sites and other areas. Details about the position is present below.
JOB SUMMARY
Reporting directly to the Senior Regional Programs Director, the Area Program Manager (APM) will provide leadership in implementing PSI's programs in a specified corridor reaching all towns assigned to the area office which may cover more than one regional state. The number of towns in each area office (corridor) ranges from 20 up to 40. The corridor would have programs in multiple PSI/Ethiopia program areas including MULU/MARPs. The APM will be representing PSI/E in the multiple regional and Woreda government structures, implementing partners, NGOs and private sector partners, networking and developing new business in the region. S/he is also responsible to support and follow through on the sub-agreement entered into between PSI/E and regional HAPCOs/Health Bureaus. S/he will take a lead in partnership management within the area office and ensures compliance of PSI's programs by the Local Implementing Partners (LIPs) operating in the corridor. S/he will be responsible in leading the work plan, budget and invoice review of the LIPs in the corridor. S/he also oversees area office operations, lease with co-located partners (where relevant), and supervise multi-disciplinary team of professional staff in the region assigned to the area office, including staff maintaining a dotted line relationship to their headquarters office central technical team.
ESSENTIAL FUNCTIONS
· Lead implementation of PSI/Ethiopia programs including town level combination prevention to meet annual program targets and deliverables in towns (Program Implementation).
· Develop annual corridor and regional plans including program work plan, procurement and budget in accordance with overall PSI/E and program/s strategy and objectives (Planning).
· Represent PSI/E in regional relationships, planning, implementation, monitoring and evaluation with Government of Ethiopia (GoE) structures in the regions including sub-agreement between PSI/E and regional HAPCOs/HBs (Representation).
· Own LIP's work plan and budget development, review and support the headquarter for invoice review; and lead bottom up performance of LIPs (Work plan budgeting and performance).
· Own PSI/E procedures in the respective area office; oversee area office, logistics and administration; ensure strong "dotted line"linkages between area office and headquarterstechnical, finance and operations staff (Procedure ownership in the area office).
· Serve as a signatory of the regional office on financial transactions based on the approval limit set and coordinate area office monthly budget, advance and liquidation between program and admin/finance staff and contribute to area office standard operating procedures development (Financial oversight and procedure strengthening).
· Collaborate closely with MULU/Worksite regional coordinators both programmatically and administratively including co-location issues (Collaboration).
· Coordinate town-level M&E activities including standardizing and rolling up indicators, data collection, supportive supervision tools, and regular data quality assessments of town-level implementation and lead accurate and timely reporting to PSI/E, GoE and others as necessary (Research and M&E including reporting).
· Ensure area office compliance with GoE, donor and PSI/E rules, regulations and procedures; and facilitate internal and external audit activities where required (Compliance).
· Supervise area office staff providing clear job descriptions, annual MBO, ongoing support and feedback, capacity building, and annual performance evaluations (Staff management and Internal Capacity Building).
· Perform any other related activities as assigned by immediate supervisor.
This Job Description is not designed to cover a comprehensive listing of activities that are required of the employee. The precise duties and responsibilities of any job may be expected to change over time.
MINIMUM QUALIFICATIONS
· MSc/MA or BSc/BA in Public Health, Management, Economics, Sociology, Psychology or related field of study.
· Minimum of 5 and 7 years of relevant experience for Masters and Bachelor degree respectively in HIV Management and knowledge of combination prevention is a plus.
· At least 3years of supervisory and/or team leading experience.
TECHNICAL AND OTHER SKILLS
· Experience working with regional government structures, international donors/organizations and bilateral organizations.
· Frequent travel to the towns of implementation in the region/corridor.
· Strong knowledge of English, Amharic and local language. Knowledge of regional health system setup.
How to apply:
Application Process:
Interested and qualified applicants can send their application to the following mailing address before/on November 06, 2015.
PSI/Ethiopia
HR Department, Application for Area Program Manager Position
P.O.Box 468 code 1250
Addis Ababa
Applicants can also apply through www.ethiojobs.com, www.ethiocv.com or drop applications to the receptionist at our Head Office located at Bole Medhanealem area, around Edna Mall Cinema, in front of Harmony Hotel. No Phone calls please.
Applicants are expected to submit updated CV with cover letter and copies of all other education and work certificate credentials**.**PSI is an Equal Opportunity Employer and encourages applications from qualified individuals regardless of race, religion, national origin, sexual orientation or disability.
Disclaimer. Thekonsulthub.com neither screens employers nor endorses their employment opportunities, labor practices, products, or services. You are therefore advised to attempt to check the validity and accuracy of job listings on the Employers website.