Finding A Clearing Agent / Transport & Logistics In Kampala – Sea / Land / Air Cargo Forwarder To Uganda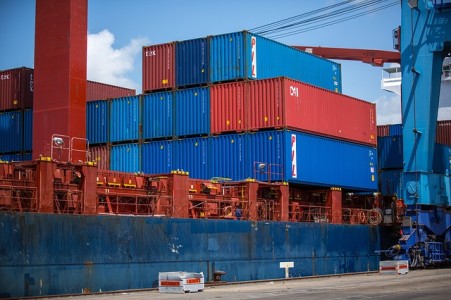 Are you looking for a clearing agent in Kampala? Do you know where and how to find the best transport and logistics service provider who can help you forward your cargo through air, sea or land to Uganda? How about the list of clearing and forwarding companies in Uganda? In this post, I am sharing with you some good information with regard to the above so that you can be able to know what to do, how to do it, where to get started and much more, which you might have been searching for.
Before getting started and deciding on which clearing agent in Kampala to work with, and or a transport and logistics company in Uganda you should entrust with all of your cargo or goods forwarding, there are very many things one needs to look into. Among such things may include but not limited to how the provider works for example do they support land or air? Do they offer a good service? Are they qualified? Do they know what to do? Do they have the experience required, and very many others.
What are clearing agents, forwarders, logistic and broking providers?
In brief, Freight forwarders are organizers of how goods should reach the final point from the manufacture, brokers do handle the clearing of goods, clearing agents handle the payments of goods with customs, while logistics is simply the management of how goods flow from one point to another by way of transport. You can refer to the different sources online for more details on each of the above.
How to find a Clearing agent or Logistics provider in Kampala?
Finding a clearing agent in Kampala, a logistics and transport provider in Uganda, and an Air, land or sea goods forwader from where you plan to buy to your ware house or point is not a harder, and nor a soft task. This process involves many things to consider for example who to chose, the expertize they have, where they operate and very many others. This you can do by taking a look at the different service providers, comparing them, tracking who they have worked for, their success stories, their drawbacks and others since having such info will help you to hire the right provider.
List of clearing agents, forwarders and logistic providers in Uganda
This is not the entire list, but rather, it contains some of them and they include, "Seawing Cargo (U) Ltd, EMASA (U) Ltd, Nordic Freight International Ltd, Classic Clearing and Forwarding ltd, Bahari Forwarders (U) Ltd, Delta Forwarders Uganda Ltd, Overseas Clearing and Forwarding Co. Ltd, Tetra Cargo (U) Limited, Bemuga forwarders Ltd, Al Heelam Clearing & Forwarding (U) Ltd, BTS Clearing and Forwarding"… Knowing any other company, feel free to add it using the comment form.