What Does A Home AC Compressor Replacement Cost Me?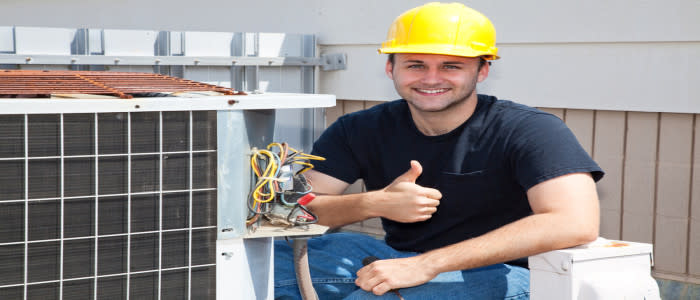 Has the compressor for your air conditioner gone out and you need to get it replaced? If so, continue reading to see how much you can expect to pay for a new one. Air conditioners are amazing, modern technological systems that enable us to keep our homes cool and comfortable.
One of the most important parts of your AC system is the compressor. The compressor is the heart of the cooling process within your AC unit. Without it, the evaporator coil and condenser would not be able to cool air before it is returned to your home.
Over time, the compressor can wear out, becoming susceptible to damage and the strain of everyday use. Keep reading to learn how much you can expect to pay for an AC compressor replacement, and how much it might cost to repair.
Cost Factors
There are two major costs to consider when dealing with a faulty compressor. Whether you will need to replace the compressor, or simply repair it. On average, it costs about $1,350-$2,300 to replace an HVAC compressor.
This involves replacing the whole compressor, copper fittings and all. This means the serviceman will have to take apart the unit and correctly rewire the system. It's important you hire a certified and experienced professional for this type of job.
Cost Breakdown
| | |
| --- | --- |
| Component or Action | Estimated Cost (in dollars) |
| Diagnostic Service Fee | $50-$100 |
| Compressor | $350-$650 |
| Copper Fittings | $5-$15 |
| R22 Refrigerant Recharge | $220-$400 |
| R410A Refrigerant | $75-$150 |
| Refrigerant Line Filter and Dryer | $15-$30 |
| Contractors and Capacitors | $90-$120 |
| Time Need to Replace Compressor | Varies |
Additional Cost Factors
The following can also affect how much to pay to replace your compressor:
How old your air conditioning system is
The location of the unit
Additional fees and taxes
Extent of damage to the compressor and other components within the unit
How to Find the Right HVAC Contractor to Do the Work
Unless you're certified in air conditioning repair, you're going to need to call in a professional HVAC contractor to replace your faulty compressor. Before doing so, read the following tips to make sure that you hire a reputable company that you can rely on.
1. Ask for a referral from family or friends
If a contract does an exceptionally good job for one person, the chances of him doing a great job for you on your project are greatly increased.
2. Ask for references from any HVAC companies you consider
Most contractors who have been in business for a year or longer will have a long list of happy customers willing to share their experiences. A shady HVAC company won't have this list, which is a red flag for you as a homeowner.
3. Ensure your chosen company is licensed and insured
In Arizona, you can head over to the Registrar of Contractors to make sure your repair company is listed. If you don't see your company on the list of registered contractors, don't work with him.
4. Get a quote in writing prior to the start of any work
When you get a quote prior to work beginning, you and your contractor are certain to be on the same page as far as pricing and scope of work are concerned. This simple, yet vital step, can prevent confusion down the road and an unhappy party.
5. Check for negative reviews online – Better Business Bureau is a great place to start
If your chosen contractor has been doing a bad job prior to you finding him, there's a good chance you can read about it. All you have to do is be dilligent and search popular review sites for any negative feedback.
To see how much an HVAC compressor repair costs plus a variety of other common ailments with air conditioners, head on over to ACE Home Services where certified technicians are on hand ready to help you with your issue. Featured images license: Royalty Free or iStock. Source: Lisa F. Young.