How To Apply For & Activate A Payoneer Dollar Prepaid MasterCard/Account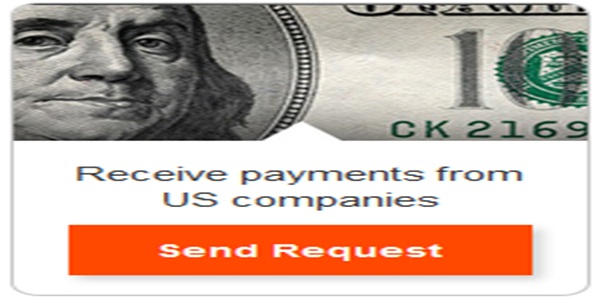 Looking forward to applying for a prepaid and re-loadable debit MasterCard from Payoneer? You are reading the right guide. Payoneer is an web based service provider which providers users with online money transfer services including paying and receiving payments through the Prepaid/Re-loadable Debit MasterCard which are issued by them. When you apply for a Payoneer card and you are approved, you get access to a free United States based Bank Checking account which can be linked to various providers like PayPal, Amazon and others so as to allow direct payments which are later transferred to your issued debit card in order for you to spend it from the different support Automated Teller Machines (ATM) across the world.
In order to get access to all the Payoneer services like some mentioned above, one needs to apply for the card,get approved, apply for a US Payments services – the ones which issue the bank account, get approved and in case you have been wondering how to go about the entire process, reading this full article will help you know what you need to do right from the application process to debit card activation. And for alternatives, check out the EPA Prepaid Card.
How To Apply For The Payoneer Prepaid Debit MasterCard Account?
1. Visit the Payoneer website www.payoneer.com and sign up by clicking on the receive and withdraw button.
2. Fill in all the required information and submit your application for review after which you will be sent your card to your selected mailing address upon completing all additional requirements for example the uploading of your identification documents.
Please note that the application review process may take an average from a day to days depending on the load on the Payoneer account approval department. And additionally, you should make sure that you are 18 years and above before attempting to apply for an account. And once your application has been approved, you will be sent an email address notifying of the above and any next step you should do if any.
How To Activate Your Payoneer Card?
The Payoneer Prepaid debit MasterCard activation can be done in two ways which include online/web activation by logging into your account and a phone activation.
Option one – Online/Web Activation
1. Visit www.payoneer.com and log in to your account by way of entering your username (email address and your chosen password.
2. Hit on the card activation link and enter your preferred 4 digit PIN.
Option two – Phone Activation
1.Make a call to number 1-847-451-1386 in case you are somewhere outside the United States and or 1-800-251-2521 if you are in the US.
2. Choose option 3 and continue as instructed.