How To Check Your Neteller Virtual Credit Card Details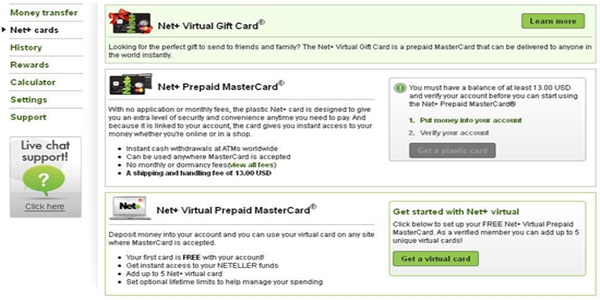 This post is all about how to check and see your Neteller free vcc card details. And if you never missed my other article about how to get a free virtual card from neteller, this is an addition and an important step on the entire process of acquiring your privacy card from this service provider. And below are the different steps to follow in order to find out your card numbers.
1. Log in to your account using the account credentials provided to you during sign up.
2. Click on Generate a Net+ virtual card under Virtual cards and wait page load.
3. Click on Get a Virtual Card under Get started with Net+ virtual.
4. Select the card currency for example EURO.
5. Input the card name (Optional)
6. Input your NETELLER secure ID which can be found on the account credentials you saved above. You can also click on Retrieve to get it automatically into your email.
7. Hit Submit and wait for page to load. You will see a notification "Your new Net+ Virtual Prepaid MasterCard® is ready to use".
8. You can copy your Virtual Card number and save it somewhere for later use.
9. You can as well access your credit cards by clicking on Net+ cards inside your account.
Liked this article or found it helpful? Share it with your friends using the social share buttons below and or post a comment to let us know your feedback or any addition using the comment form below…