How To Chose To Become A Dentist – Career Preparation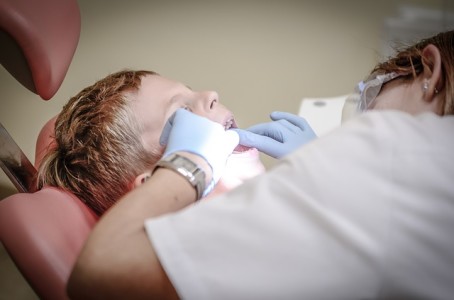 If you are not yet decided which field to specialize in, you may consider becoming a dental expert. Therefore, learning about the requirements of dental education is vital for early preparation. You have to work towards achieving the set grades of joining degree programs. Furthermore, getting details about what to do is mandatory. You have to know that being a doctor is a calling. After consideration to become a dentist, you have to be aware of the following.
Dental care is not only about treating teeth and gums. It involves caring for muscles and bones that supports the mouth. You also perform repetitive procedures like filling cavities, repairing broken teeth and cleaning them. You have to give patients guidelines on the techniques to keep their mouth free from infections. It involves performing surgeries to improve appearance, dental health and preventing disease. For patients with spread out bacterial growth, immediate treatment needs to be initiated.
When you are aware of the duties and responsibilities of becoming a dental professional, you have to work towards achieving the set qualifications. It is important to have a solid foundation from high school with set goals. It determines whether or not you can enroll to college. However, you can enroll for diploma and proceed up to degree level.
This sector consists of a four-year course program. Students are introduced to advanced science lessons and laboratory work. The course work entails an overview of dental practice, anatomy, infectious diseases and molecular biology. Students spend the last two years in clinical teaching where they are under the supervision of dental faculty. It also equips students with confidence. In learning, you are also exposed to other basic knowledge.
Clinical teaching determines the competence in professional ethics. Medical practitioners have to be acute thinkers. You are also required to have technical and diagnostic skills. You ought to be well trained in analyzing patient needs and coming up with the best treatment plan. It is very important to administer the right medication. Also, dental caregivers should be flexible because their work involves attending to emergencies.
Upon graduating, students must be licensed. The graduates are required to do written and practical tests. It is for testing their knowledge as well as the ability to apply it in solving problems. After completing your studies, you are posted in hospitals for an internship. There you get the adequate exposure and gain experience to work in even bigger institutions with some confidence.
You can choose to further your course and specialize in periodontics or orthodontics. However, it takes four more years, and you have to take additional exams. With this license, you can be a private practitioner, and you can treat in both private and public hospitals. It requires dedication and career driven force. Learning does not stop after graduating. As you continue practicing advancing your knowledge is important. Attending seminars is good as you get to learn new things.
Most times, many experts consider becoming independent practitioners upon graduation. You have to set up an office that requires new equipment. The cost of starting new clinic is high. Therefore, you might consider working for a few years with other established practitioners as associates. It helps in getting experience, gaining the trust of patients. Moreover working as an associate also helps in saving because running an office requires skills and devotion.
Bio – This is a guest post by Laura Burns. You can get a complete review of important things to consider before choosing a dentist in Coppell TX area