How To Get A Crane Access Instant Prepaid Visa Debit Card From Cranebank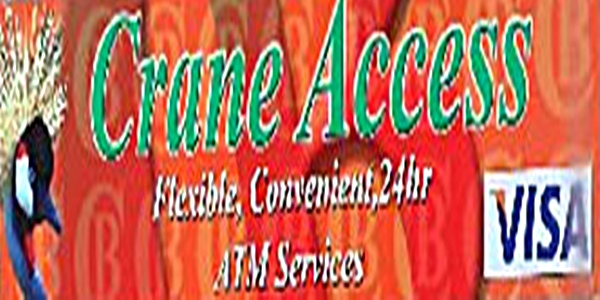 Are you looking for an Instant Prepaid Visa Debit card for you shopping and money access needs? Did you know that you Crane-Bank is another stop center where you can get one? Do you know that your Crane Access Account is your first step towards getting your dream card? True, if you hadn't known about this before, then consider yourself being a lucky one having landed this post. I tried their cards while on my tour and found them working even better when it comes to cash and making payments.
Some of the Crane Access Prepaid Visa Instant Debit cards include but not limited to Accessing your account anywhere
anytime, accessing over 1.5 million ATM'sworldwide, shop at over 29+ million merchant establishments internationally including mail order and online Internet purchases and more.
Some of the card features include; verify PayPal, eBay and others, worldwide acceptance, make purchases, confidentiality, money management, cash withdrawals, easy replacement and funds hold upon loss, add-on-Card Facility.
In order to get your instant-card, you need to Download application form, fill it and hand it to any Crane-Bank branch with all other documents like a passport photo.
Your Crane-access account will be created and your crane-visa-card issued to you right way. You can then start using it for as long as you fund your account with the required money you are to spend.