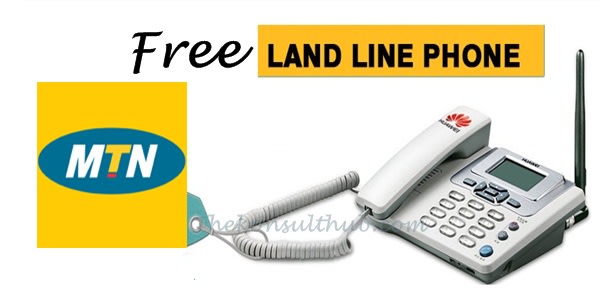 Find out how you can get a 100% free landline phone from MTN Uganda. A landline phone has very many vital purposes when it comes to the smooth running of any business. And not only it helps with businesses only or in office but too, can be used at home just to facilitate easy communication between you and them – the people at home, and or between your business and your customers or clients.
In this world where a single call an make things much better than the older traditional ways of communication through doves and mails, this is the reason I suppose is behind why MTN Uganda is giving you this free landline phone just to help you in all of your communication needs, requirements and demands. And just like you know me as always, my work is to share with you my readers each and everything for as long as I know you can benefit, and it is for the same reason I am sharing with you this information.
Just a day back, a friend received a text message on her MTN mobile number and in the message entailed how she could be able to win a free landline phone all courtesy of MTN Uganda. And yes, this is something she shared with me with regard, and a reason I am sharing it too with you so that you can may be, be able to grab, win and or get yourself a free landline phone and make use of it for your purposes.
And in order to win, this is what you have to do. You either buy any of the MTN Smart series mobile phone, a Huawei device online from the Jumia shop. And yes, when you log online, make a purchase of any of the devices as seen above, you get a free landline phone set as an addition. And oh yes, this is another freebie you can make use of since it helps you own a landline phone you might have been in need. Read how to get a free phone from UTL / Mango
I am sure you can see how simple and easy it is to acquire yourself a free landline phone set. We buy for no addition all of the time, and how about when it's time to buy when you expect an addition? Hmm, she bought a Huawei Y330 as shared and she was given a landline set. Over to you..