How To Get A Free Virtual Email Address For Verification & Privacy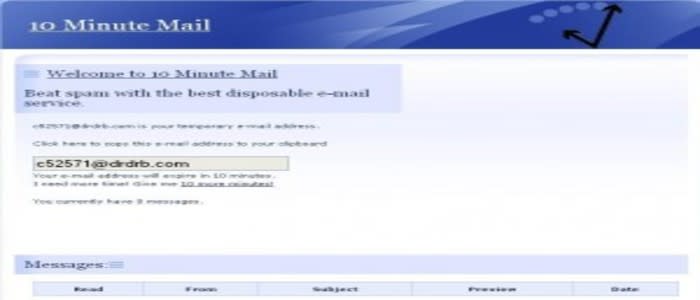 Virtual Email Address is very useful when it comes to online safety whether to verify or do anything else just like it is for Virtual Credit Cards, Virtual Mailing Addresses and many others of a same kind.
When we are dealing on those things which involve the different forms of online communication for example signing up on a site which you have no trust of either being a legitimate one or a scam, one needs to have set up a security measure which can be helpful in fighting the online identity theft since that is what many of us have as the first thing to think about before anything else.
I am sure you have read many different articles on the internet which share what you should know about Online Scams, Phishing, Identity theft and the various ways to identify the above for example How To Detect  And Get Rid Of Scammers On Facebook  and many others, of which means that being secure is one of the first things you can do and where by getting a Virtual Email Address is a one strategy to realize the above.
You should not that not every site where you share your personal information for example your email address is very secure and for that, many find them selves resorting to using Virtual Address which can be used for a single use and then terminated right away just like it happens to those who make purchases using [[[Virtual Credit Cards]]] and which are not re-loadable.
True and I guess you understood me well but the question remains how to get yourself a free Virtual email address now that you at least know what you can use it for? In answering such a question for you and any ones else who might happen to have been asking him or her self the same, the answer is here.
How and where exactly do you get a Virtual email address?
This is very simple and easy. There is a list of such virtual email providers which is shared here. You will get access to providers like hidemyass, 10minutemail and much more..
Liked this article or found it helpful? Share it with your friends using the social share buttons below and or post a comment to let us know your feedback or any addition using the comment form below…