How To Get An Instant Prepaid Visa Debit Card With UBA Bank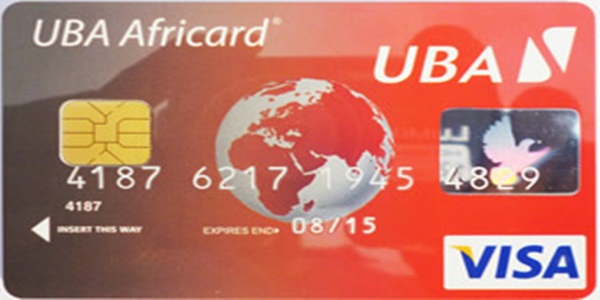 About the Card – A Prepaid Debit Card is a type of card which allows one to spend what he or she loads on that very same card and involves nothing like Credit checks. Whether you have a bad credit, a traveler or any other like a teenager, a Prepaid Debit Card whether Visa or MasterCard is the best option for you.
About UBA – Known as the United Bank of Africa, UBA is one among the largest financial institutions and service providers in the Sub-Saharan Africa with its origin being in Nigeria. According to a Wikipedia Source, UBA offers financial related service to more than 7 million customers across their 750 branches in countries like Zambia, Uganda, Tanzania, Sierra Leone, Senegal, Mozambique, Mali, Liberia, Kenya, Guinea, Ghana, Gabon, Côte d'Ivoire, Congo Kinshasa, Congo Brazzaville, Chad, Cameroon S.A, Burkina Faso, Benin, and in France, Capital Europe, United Kingdom and New York as representative offices.
United Bank of Africa does offer Prepaid Visa Debit Cards which can be used to shop online, to pay, to transfer funds on other cards and many others features just like other debit cards work and below are the procedures to apply, get and activate your UBA issued card. Please note that some of the above may change depending on which country you are situated and you will need to load your card with enough funds before making any transactions. This tutorial was based on how I acquired my UBA Prepaid Visa Debit Card on my recent 6 months holiday stay in Uganda.
Requirements For Opening A UBA Bank Account / Instant VISA Card Prepaid Account
1 – A Bank statement from your current banker.
2 – Passport Photographs which are current
3 – The initial deposit fees (activation fees).
4 – Any other documents required.
Steps To Follow When Opening A United Bank Of Africa VISA Card / Bank Account Instant
1. With a recognized form of identification for example a Passport, Drivers License, National Identity Card and others like your current passport sized photos, visit your nearest UBA branch office and request for a Prepaid Debit Card application forms.
2. Fill in the forms as required and submit them at the same point for verification.
3. Upon approval, you will be given an account number for your prepaid card of which you will need to deposit a fee required whilst your card is being processed.
4. Your card will be handed to you and you will be required to follow all the online procedure to activate your card online.