How To Install, Activate & Use StockUnlocks Drupal Module – SU Free Mobile Unlocking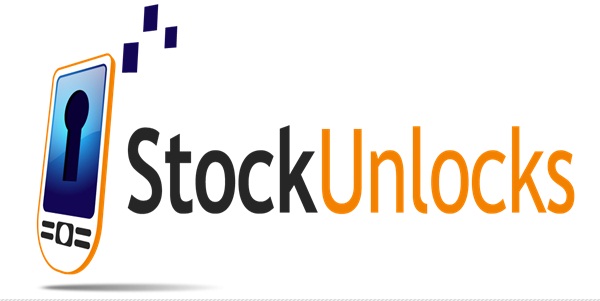 This full tutorial is about how to install, activate and make use of the StockUnlocks Drupal Module, one which is used for creating a free mobile unlocking site. And if you never missed this article on how go go about creating one for yourself, then reading this will help you get started right from all the required steps as required. You should only note that the procedure is a simple one for as long as you follow the right procedures.
Getting Started with installing, activating and unlocking phones in your Drupal site using SU Module
In order to start, you need to have downloaded the SU module from the Drupal modules directory. This module is free of charge and can be downloaded [1]. Once you have it, you will need to install it on your Drupal website and head on to to its configurations. But before all, you need to ensure that you websites files located here admin/config/media/file-system are set to private. You can use the access above to cross check them.
Now you should head on to [2] and create an account. This is required since its where you will be able to get the SU Module API access token. This API is required since it gives you access to the testing Service Provider and which is required when testing your mobile unlocking site functionality. And please note that with your site working well, you stand chances of getting as many clients as possible which can help you make more money. Remember, people are continuously searching for "stock-unlocks reviews, stock unlocks module, stockunlocks on twitter, drupal stocks unlocks, stockunlocks.com reviews, is stock unlocks legit, stock unlocks modules, stockunlocks-reviews" and others. How about your site being one to prove and be an answer to all of the above?
You should now set the module permissions of access to whatever you want them to be. This option is located here /admin/people/permissions. Head on to the module menus located on either the left or right hand side of your site depending on your layout configurations. Select the SU API Add link and add the API token you got in the email confirmation you got from the Reseller link above.
In the SU ADD fields, fill in every single required details including the status as YES, API Site name as StockUnlocks, API URL as [3], API Username as the user name you registered, API Access Key as the One you received in the email from Reseller portal eg xxx-E89-BV4-L0G-WGV-xxx-DTO-xxx. Hit add when finally you are done.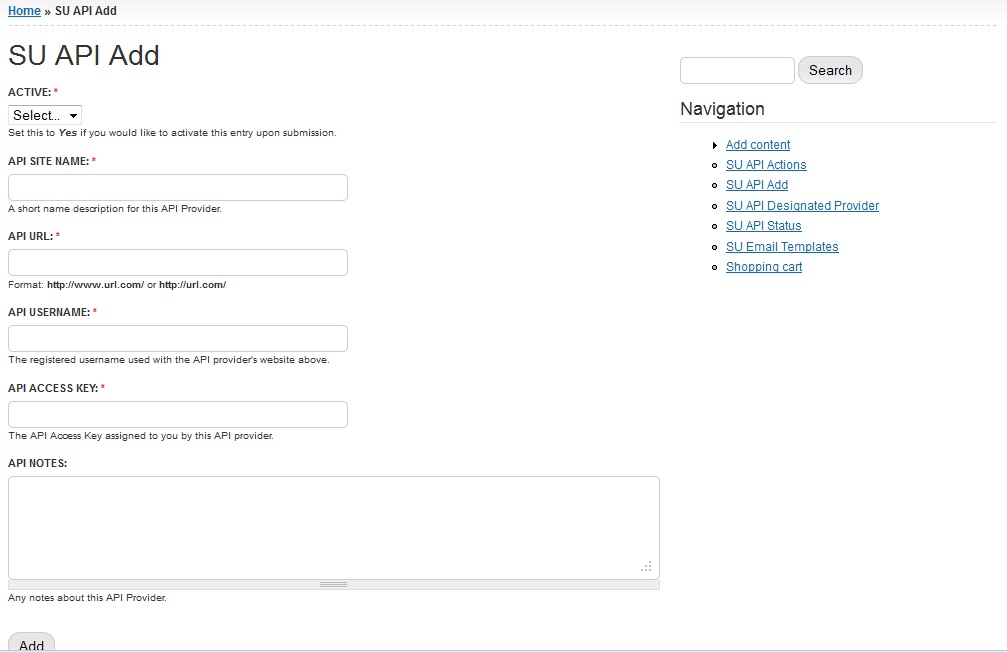 The next step is heading to the SU API Actions. Select email service list from the drop down menu under options and hit execute. You will see a green notification of email service list retrieved. Then select all by checking the corresponding boxes and HIT import. The imported list should be in your content menu. Select and publish to have them visible on your portal.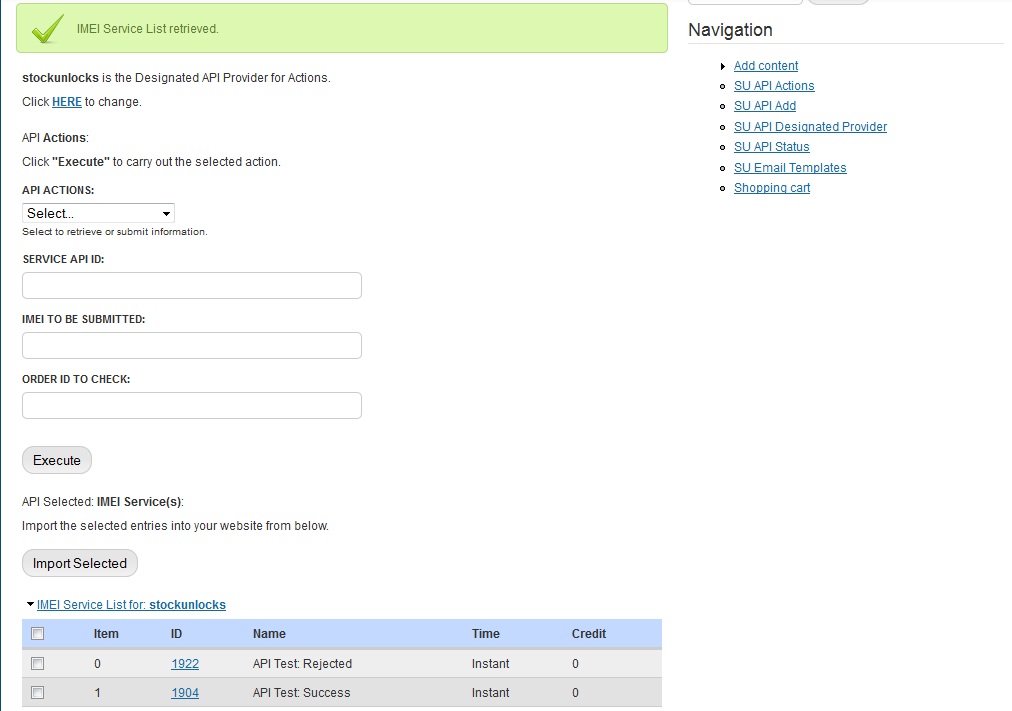 You can now do all other configurations since site will be ready to do the unlocking work as seen in the below image. When a visitor or client visits your site, they will be able to see where to add mobile emei information and adding to cart with any other details including the email address of the service buyer.