How to Merge and Split PDFs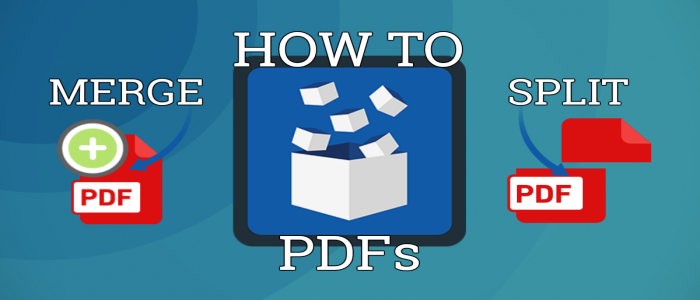 No matter which application was used to create a PDF document, the Portable Document Format will preserve all the fonts, formatting, colors, and graphics of the source document.
The popularity of the format comes from the fact that it solves some of the most common electronic file sharing problems:
Recipients can open and view PDF files on any device, regardless of the platform they use and applications they have installed. On the contrary, to open other popular file formats recipients would need to have the same software tool that was used to create it.
There's no better choice than PDF for sending digital files for printing. The layout will be 100% preserved and images and fonts will be embedded into the file itself, so the recipient doesn't need any additional resources to successfully and accurately print out what was sent.
The properties of the PDF explained above mean that such files are perfect for long-term archiving and reuse in the future. Version incompatibilities and corruption of the PDF content over time is never an issue as it is for other widely-used file formats.
Having said all of this, we need to also point out some PDF downsides users often encounter. To do that, we'll compare it to a popular Microsoft Word file format:
Users can easily edit the content and the layout elements of Word documents. PDF files are non-editable files with a fixed layout.
Pages can be easily rearranged in Word documents. The content can be added anywhere in the document with a simple copy/paste routine. Extracting and deleting the content is straightforward. None of this can be said for PDFs.
From the Save as menu, users can transfer Word documents into a variety of other popular file formats. PDF readers just can't do the same.
In order to have a full control over PDF files, you need to have a dedicated software tool for dealing with them in the same way you're used to working with Word documents.
Looking for an Affordable PDF Tool?
Recently, we needed to combine multiple PDF files into a one single PDF document, and instinctively the first tool that came to mind for this kind of work was the industry standard, Adobe Acrobat. Nevertheless, we continued to look for an affordable alternative with similar features.
While researching we discovered a tool called Able2Extract Pro 12, an all-in-one PDF converter and editor that helped us efficiently merge those PDFs. In addition, we realized that it can edit PDFs the other way around and extract certain pages from a large document into a separate PDF file.
Before we begin explaining step-by-step how you can merge and split PDFs, it's worth noting that all the features are available to users for a lifetime when they make a one-time payment of $149.95. So, Able2Extract is not a subscription-based application–once you buy it, it's yours forever.
Furthermore, unlike some other tools, Able2Extract claims to keep documents secure by providing all the features without the need for a computer to be connected online. No data is being sent or collected by the developer regardless of what users do in the program.
So, to prove they deliver on the claim, we disconnected from the network, fired up Able2Extract and got to work. Soon enough, we accomplished the task smoothly and without any hiccups.
Follow along as we explain how you can do the same.
Combining Multiple Documents into a Single PDF
Step 1: Open the first PDF file by browsing through your drives after clicking on the large Open button in the toolbar.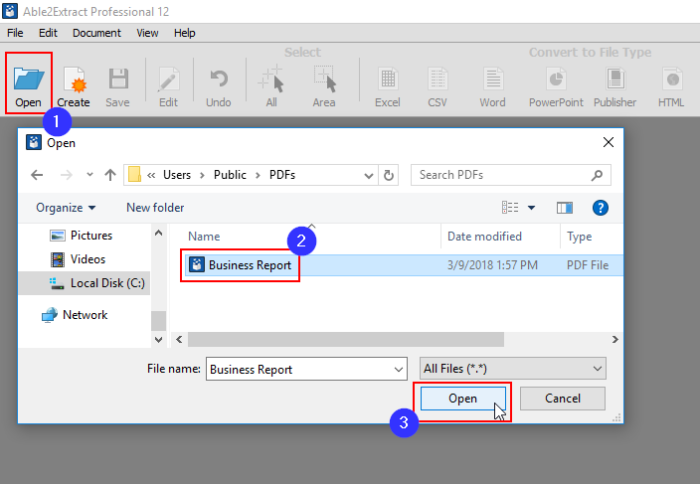 Step 2: Enter Edit mode by clicking the Edit button. On the bottom right-hand side of the interface you'll see the Pages panel consisting of 8 buttons.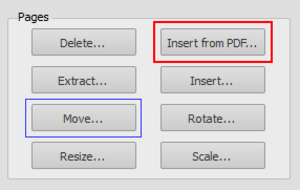 Step 3: Click on the Insert from PDF… button and select the PDF you want to merge with the one already opened. In the Insert Pages from PDF window that will appear, choose which pages of the document you want to add and specify where in the first document they should be added.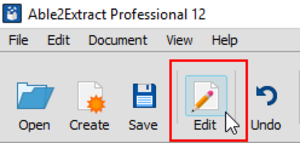 Bonus tip: If you are not satisfied with the placement you chose, you can always move pages within the merged PDF by using the Move… feature from the Pages panel in Editing mode.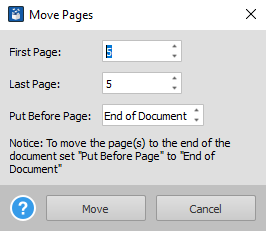 Extracting Pages from a PDF to Create a Separate File
After opening the PDF you want to split and switching to Edit mode, proceed as follows:
Step 1: Click on the Extract… button in the Pages panel.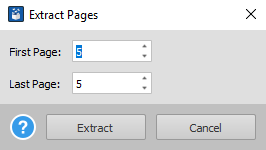 Step 2: Choose the first and the last page you want to extract as a separate PDF file in the Extract Pages window. Every page within the selected range will be extracted into a new PDF.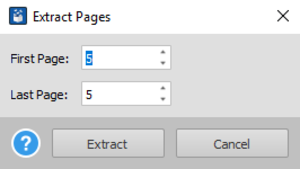 Step 3: Choose the name and the location for your extracted PDF file and click Save.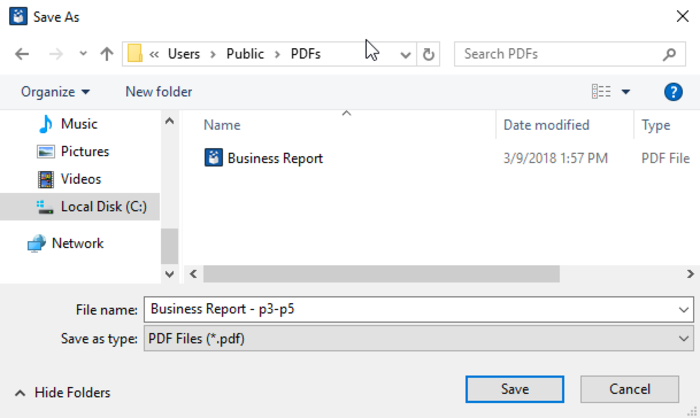 If you think a tool like Able2Extract can be useful to you dealing with PDF pages, we suggest that you try the tool for free and discover how it can:
accurately convert PDFs to more than a dozen file formats
create PDFs from any printable file formats
password-protect and encrypt your documents
edit PDF text like you would in Word, add and delete visual PDF content
and more…
When you do, feel free to let us know what you think about Able2Extract in the comments. We'd love to hear from you!