How To Register As Ironman Volunteer Austria 2017 And Secure Your Position For 2018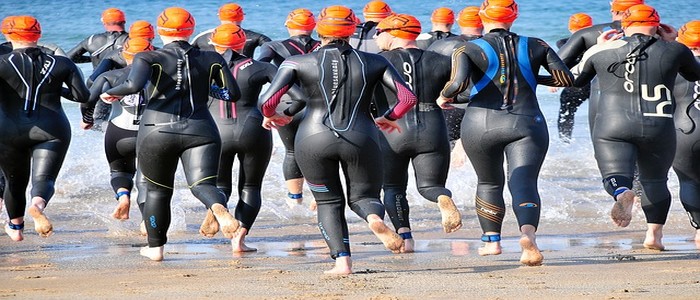 Ironman competition is one of the worlds Biggest events in Austria where more than 2500 participants are involved. Activities involved in this event includes but not limited to '3.8 kms of swimming, 180 kms of biking and 42.2 kms of running, a thing which many people would want to get involved for their different reasons which may range from the health side, enjoyment and fun, proving ones worth and many others.
If you are among those who have been wondering how to get started as a Ironman Austria Volunteer 2017, how to help during this event, and how to secure your position come 2018, count yourself on of you are reading this since this post has some important information right from where to begin, supportive link, how much to pay, what to do and more, with the only thing you need being taking your time and reading it all.
Athlete volunteers work as helpers across the various activities which take place for example, finding the "right way in water" for swimmers, supporting those involved in "changing disciplines" from one to another, energizing the athlete's by way of giving them all they need including fruits, cheering, eats, gels and very many other duties.
In brief, the job descriptions are, and or they are involved in activities such as "Marshal, Biker/Shuttle Service, AskMe- Team, Media Team, Registration, Medical Team, Massage, Finisher Shirts / Medals, Catcher, Finish Line, Bike/ Run Aid Station, Transition area, Swim" and etc. In order to get started, you need to take note of the following below.
1. Registration starts on July, 3 from 10:00 am – 1:00 pm.
2. You have to pay the full registration amount (589 EUR + 8% Active Fee) – only payable via credit card.
3. Please bring your password/identity card.
4. It is not possible to register more than one time (one entry per volunteer).
Ready to get started? Do this below
1. Visit http://eu.ironman.com/triathlon/events/emea/ironman/austria/volunteers/register.aspx
2. Click on the 'register now" button, and or use the email address on the same page and inquire.
3. Follow all required procedures as shown on the pre-registration page and you are done.
The next thing would be waiting to "pick up your registration code on Monday, (July 3, 2017) with your volunteer t-shirt and wristband at the registration tent at the IRONMAN CITY". Good luck.