How To Remove Security From NSF Database Files?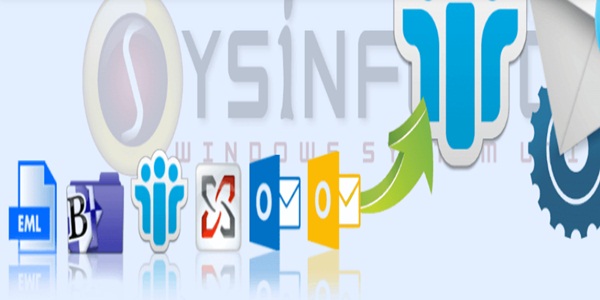 Think yourself an NSF database user or an administrator. You try to access the database, and find yourself unable to do so. At that point, you may receive a couple of error messages eg, "You are not authorized to access that database", or "You are not authorized to perform that operation in Lotus Notes". You must be wondering why this is happening. Stop scratching your head. I let you know the fact behind this. As the error messages state that you are not an authorized person to either access the database or perform any action over it, this means the database file is protected with some local securities. Generally database administrators protect their database files in order to avoid any type of unauthorized activity, i.e. accessing database or performing unwanted changes or modifications. Before discussing further about this, let's talk about IBM Notes to which the NSF database belongs.
IBM Notes (which was formerly known as Lotus Notes) is itself a database system and an email client as well. It is nearly similar to Microsoft Office suite. It contains features like email, calendar, schedule, contacts, database creation and management, web browsing and programming. The only difference is that the Office suite contains various desktop applications while IBM Notes is one for all. The IBM Notes program is quite popular among desktop users to manage database files. The database files created by IBM Notes are stored either on a local workstation or a Server. Though NSF (Notes Storage Facility) database is hosted by Lotus Domino Server often, but users can download it to work with the fully-functional database in offline mode. Synchronization can be performed using the Domino Server.
When data are highly crucial, security becomes primary concern for users. Users can protect their files to keep the unauthorized users away from their crucial and confidential data. If we talk about the security aspects, IBM Notes stands on top. It provides a smart feature, called ACL aka access control list, to protect NSF database files. Via this feature, database administrators and owners can apply various local security parameters on NSF database files. In such situation, any unauthorized user can't access the NSF database file. I hope that would be enough for you to know why you are having error messages while accessing the NSF database.
This is all about IBM Notes and the protection of its NSF database. Now it's time to shade some light on unprotected the NSF database. Sometimes situation may arise when you urgently need to access the NSF database which is protected with local securities. The responsible person or database administrator is not available at the moment. This might cause a great annoying situation for you as you are unable to access the files. What would you do now? You must be looking towards a solution or medium for unprotected the NSF database files. This is the only thing you can do here to access the files.
As there is no manual trick or solution recommended by IBM to unlock NSF database, users would have no other option except a 3rd party professional utility designed for removing local securities from NSF database files. In the online market, there are plenty of options available for removing NSF database security. One the finest and most recommended solution is NSF Local Security Remover tool. It provides a safe platform for removing security restrictions from the NSF database files which are secured with the ACL feature of IBM notes. It supports all popular versions of IBM Notes including the latest 9.0. Be it a novice user or computer professional, anyone can use this tool with ease.