How To Set Custom Full Image Wallpaper Center In Android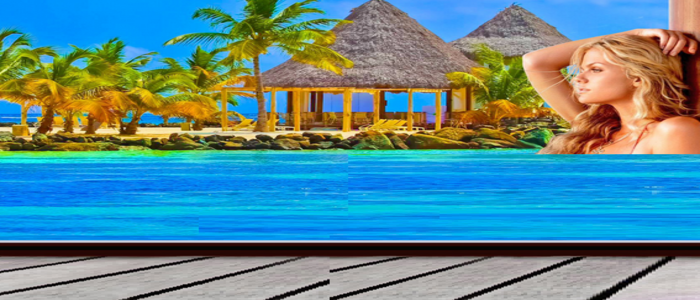 It annoys when one prefers to have a custom image or phone set as android wallpaper and centered, but rather, the image will show but aligned either half way, sided on right / left and etc. That is why in this tutorial, I have covered the step by step guides on how to set a custom full image wallpaper centered in any Android device which seems to have the image size and alignment options missing.
While many android smartphones will set the custom photo in center if chosen as a wallpaper, the fact is that there are many other [[[Android devices]]] which will fail to do this, and or having this feature missing. If you are reading this article and have been searching for an instant solution, count yourself as a lucky one having landed on it. Lets head straight to the procedures to follow.
Steps on how to set a custom full image wallpaper in Android
1. Tab the apps icon on your smartphone.
2. Tap on Settings, and then Display.
3. Click wallpaper and set "wallpaper".
4. Select image or photo and set as "[[[wallpaper]]]".
Now press the home button and see if the photo you set is displaying in the middle and in full size. Just in case you see it displaying partially, on the left or right side, and etc for as long as it is not centered and or in full size, the follow the steps below.
1. Search for wallpaper fit apk in Google search, and visit any link of your choice. Personally, I use "Image 2 Wallpaper APK".
2. Install the APK file on your Android device and hit open once installation is complete.
3. Tap on "Select new wallpaper", browse the image / photo location and add the image in the application.
4. Go to image alignment and set it to center first, and or to right if center does not work.
5. Select save and set as "Wallpaper". Now tap the home button and see if it i showing. The magic is simple and easy using this app.