How To Show Post Title Before Blog Title In Blogger / Blogspot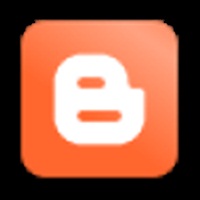 Learn how to show post title before blog title for your Blogger or Blogspot blogs in search results, and to the visitor reading your post. This is one best way to ensure that your entire Blog is well optimized not only for people but too for search engine like Google, Bing, Ask, Yandex and all others you might know. The end result of this will be increased Blog hits, and increased earnings just in case you do monetize your Blog.
Besides writing high valued contents, there are many other facts which can turn your blog into a hit. Such factors can be the way you optimize your Blog for example to show post title before blog posts and or articles. This only can make your visitors come back another time, and which can help you do well with constant traffic and doubled earnings for those who make money through writing.
In this article and right below, I will show you how to show post title before blog articles, and which will help you own a better blog which many will have interest in. Remember, your Blog look too matters when it comes to what readers want. Follow the steps and procedures below, and override the default Blogger titles.
How to show post title before blog article titles
1. Begin by logging into Blogger dashboard, and to the Blogspot Blog you want to make this change.
2. Click on Template and hit on Edit HTML.
3. Using your keyboard short keys CTRL + F, find this tag below in your template code.
[code]<data:blog.pageTitle/>[/code]
4. Now replace the above code with this code below.
[code]<b:if cond='data:blog.pageType == &quot;index&quot;'>
<title><data:blog.title/></title> <b:else/>
<title><data:blog.pageName/> | <data:blog.title/></title> </b:if>[/code]
Hit save template and you will be done. Reload any page on your Blog and you will see settings live with Blog post title first and blog name last.