How To Transfer / Move / Migrate Data / Files From Android To iPhone Smartphone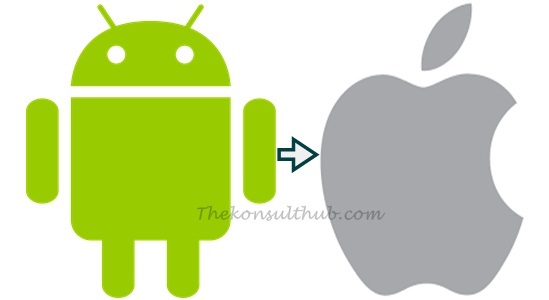 Find out the easy way on how to transfer, move, copy or migrate your Android data / files to your iPhone smartphone using the easiest, auto and simple way. And yes, if you have been wondering how you can go about the above without using a go between for example a computer, then this option of using an Application is the easiest as far as I know, and that you will find it really helpful. The entire process is very simple for as long as you follow the below procedures and steps.
And no matter whether you own an a Samsung, LG, Sony, iTel, Tecno, Huawei Android device whose data and files you would want to move to your new acquired iOS device for example an iPhone 6 smartphone, then this post will surely be very helpful to you and all you need is to get started below and follow the procedures.
How to transfer your phone data from Android to iPhone 6 / others
Begin by downloading the Move to iOS application from Google play store on your Android device. Run it and install it on your device. Follow prompts, agree to agreement, continue until you see a code which will verify your transfer. Also this post answers questions like, "how to move your photos, contacts, music, images, and more from Android", "move data from android to iOS", "transfer from Android to iPhone without a computer", and very many related ones.
Now start your iPhone assuming its still off, navigate to apps and data, and then tap Move Data from Android option. Now enter the code from Android, select all files and data you want to transfer for example pictures, music and etc and continue.
Wait for the transfer process to continue until it is finished. The time you may spend on this step varies depending on the data amount you are transferring. Press Done when finished and you will have successfully transferred all of your data from Android to iPhone.