Is Bubblews.com Scam or Legit? Review Based On A Personal Experience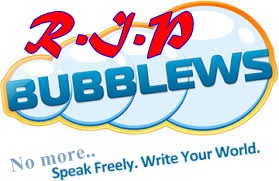 When I was introduced to Bubblews.com for the first time, one thing which came into my mind was that I had landed a site which would help me turn my dream of making real money online into reality not knowing that I was WRONG since this never happened till the last day I stopped posting my articles on the site. Bubblews is a make online money site which works in such a way that a person is required to create an account for free (one option which puts a new member hope that the site is legit as you don't pay for membership) and then start writing and posting articles or Bubbles on the site.
The site has very simple rules, terms and regulations which mainly focus on not allowing members to copy and paste articles from other sites, not requesting other members to like your articles, requesting members to submit articles which are at least 400 characters length and a few others, which to all members seems and looks so easy to follow although, there is nothing like a warning nor a delete of an articles which is not in line with the set rules and terms apart from members accounts being deleted without notice in cases where the site owners feel that there is need for example when a member breaks the rules many times as many share.
UPDATE 1: Bubblews now have support accounts where members who are involved in unlawful acts are listed and too the site sends warning emails to members who seem to violate the terms.
Bubblews works in such a way that a member gets paid on every view, like, dislike, comment and others on his or her posts and the more of the above you get on your posts or Bubbles, the higher the amount of money you make and when you click the minimum required redemption amount and which is $25, you redeem and wait for your payment and for sure, many people have been paid while others have not been paid, something which makes me wonder why things are like that.
UPADATE 2: The site finally announced its death. Read in detail here.
To me after doing all the above and following all the rules, I have never been paid and nor gotten any excuse kind or a reply from the site owners with regard. I did too post very many follow ups on the so called Bubblews-help profiles for payments but all in vain, something which made me conclude that if Bubblews is NOT a few people favoring site, then its got some SCAM site qualities, and is one which I wouldn't recommend you who is reading and nor your friend to join as you will spend your time for nothing just like I ended up doing.
UPDATE 3: Bubblews does pay its members who stick to the rules for example when you stick to posting contents which are not anywhere else be a single paragraph and so to images. Bubblews members now resorted to creating their own images. Links are too not allowed more especially if they are referral or promoting other sites.
Liked this article or found it helpful? Share it with your friends using the social share buttons below and or post a comment to let us know your feedback or any addition using the comment form below..