Jordan: Internal Compliance Intern – Jordan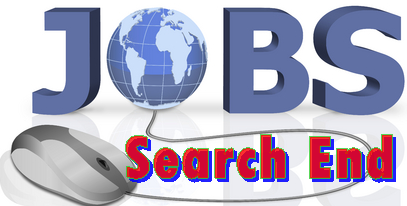 If you are searching for a career/employment opportunity, why not take your time and try out on this one? Here is another Job Opportunity In Jordan: Internal Compliance Intern – Jordan
Organization: Agency for Technical Cooperation and Development
Country: Jordan
Closing date: 23 Nov 2015
I. Background on ACTED
ACTED is a French humanitarian NGO, founded in 1993, which supports vulnerable populations, affected by humanitarian crises worldwide. ACTED provides continued support to vulnerable communities by ensuring the sustainability of post-crisis interventions and engaging long-term challenges facing our target populations, in order to break the poverty cycle, foster development and reduce vulnerability to disasters. Our interventions seek to cover the multiple aspects of humanitarian and development crises through a multidisciplinary approach which is both global and local, and adapted to each context. Our 4000 staff is committed in to responding to emergencies worldwide, to supporting recovery and rehabilitation, towards sustainable development.
Our teams in the field implement some 380 projects in 36 countries covering the following sectors emergency relief, food security, access to health, education and training, economic development, microfinance, advocacy, institutional support, and regional dialogue, cultural promotion.
Based on considerable experience addressing the needs and situations of vulnerable communities, ACTED contributes to the international agenda towards reaching the Millennium Development Goals, through a wide range of partnerships, innovative initiatives, and campaigns.
II. Country Profile
Capital Office : Amman
National Staff : 500 (January 2015)
International Staff : 45 (January 2015)
Areas : Amman, Northern Jordan (Mafraq), Za'atari Refugee Camp, Azraq
On-going programmes: 12
Budget : estimated $25m (2014)
The ACTED Amman is the Regional Coordination Office for MENA region. Through the Regional Office, it supports civil society development through a regional program across Jordan, Palestinian Territories, Egypt, Tunisia, and Libya. In addition, the Regional Coordination Office provides support to the MENA region, including operations in Iraq, Turkey, Lebanon, Yemen, as well as those mentioned earlier. This provides the support for the Syrian refugee crisis being responded to across the region.
ACTED Jordan provides emergency humanitarian assistance focusing as well as longer term development programs, reaching over 200,000 direct beneficiaries in 2014. The operations are spread across Amman as the Country Office, and Area offices of Northern Jordan (Mafraq with sub-office in Irbid), Za'atari refugee camp, and Azraq (including Azraq refugee camp. In the host communities of Northern Jordan, ACTED provides support to vulnerable Jordanians and Syrian refugees including household rehabilitations, WASH in schools, emergency assistance (cash, vouchers and in-kind), as well as water/sanitation infrastructure. In Za'atari, King Abdulla and Cyber City refugee camps, ACTED provides water supply, solid waste management, hygiene promotion, community mobilization, repair and maintenance and is building the Za'atari water network for over 80,000 refugees. In Azraq, ACTED is providing water supply, solid waste, desludging, hygiene promotion, community mobilisiation and food assistance for approximately 10,000 refugees. ACTED is also a partner of REACH, that provides information management support to working groups and sectors nationally.
III. Position Profile
The position of International Internal Compliance Intern
Finance duties:
· Preparation/cross check of Allocation tables
· Preparation /cross check of Project Budget Follow Up
· Preparation /cross check of Monthly running cost
· Preparation/cross check of ATROCE: project cash requirements follow-up
· Cross-check PRATIC
· Cross-check of Cash request
· Cross-check of Contract Follow Up and HR TITANICS
· Support the country finance team as otherwise required by the Country Finance Manager.
· Support the capital HR officer in updating the national staff contracts' database, staff personal files and leave follow up.
· Support the Area Finance team in BFU preparation.
· Support the Area Finance team to develop bi-monthly cash request and cash planning.
· Verify accountability of Cash for Work payments and support program and finance teams for cash for work planning and disbursements.
· Support to Drought Early Warning System team to undertake field and training payments
· Support the finance department in preparing the monthly cash payments schedule to ensure finance team make almost all field payments
· Support the finance department in preparing the monthly FLAT documentation package sent from the area to the capital office.
Logistics
· Prepare with the Area Logistics teams the vehicle/motorcycle/generator fuel and repair follow up.
· Support to Area Logistics and Finance departments to close "fuel loans"
· Verify monthly asset and stock updates.
· Ensure weekly vehicle planning is undertaken in each base and consolidated at area level
· Verify compliance with ACTED procurement procedures
· Support the logistics team in updating the order and delivery follow up
· Analyze vehicle/motorcycle/generator running costs.
· Verify vehicle logbooks.
· Field market surveys
· Procurement monitoring
Administration/HR
· Verify compliance with ACTED HR procedures, notably in ensuring that personal personnel files are updated and originals transferred to the capital office.
· Support area Finance/Administration department in preparing the monthly payroll.
· Verify that premises leases are up to date.
Training/Process
· Documentation of area-specific FLAT compliance practices
· Hold orientation and refresher trainings for field teams on basic flat procedures
IV. Qualifications:
• Postgraduate diploma in Finance/ Audit or International Relations
• Previous related work experience, preferably in the humanitarian field w/knowledge of finance and logistics
• Postgraduate diploma in relation to the position
•Excellent English writing and communication skills
• Ability to work efficiently under pressure
• Ability to work in an unstable security environment moving
•Willingness to work and live in often remote areas under basic conditions
• Ability to work independently and creatively about the land and capital
V. Conditions:
Field Intern benefits include: a 300 USD per month living allowance, coverage of all accommodation, food, guesthouse and travel costs, a luggage allowance of 50 kg., and the provision of medical, repatriation, and life insurance.
How to apply:
VI. Submission of applications:
Please send, in English, your cover letter, CV, and three references to [email protected]
Ref: FLATI/JOR/SA
Disclaimer. Thekonsulthub.com neither screens employers nor endorses their employment opportunities, labor practices, products, or services. You are therefore advised to attempt to check the validity and accuracy of job listings on the Employers website.