Katusekemu Uganda Comedy Videos – Free Watch, Free Download, Free Share – Ft. Taata / Maama Sam For Fun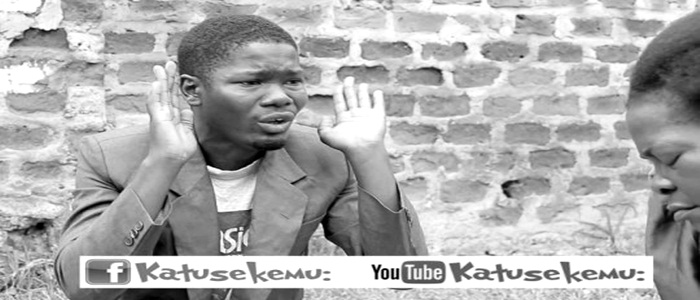 Taata Sam and Maama Sam are the faces of Katusekemu, Uganda original comedy channel on both YouTube, Facebook and many others. Featuring shorter length videos, this channel is worth for every one who loves fun, who loves to laugh out louder and those who prefer local entertainment. And yes, when you get access to one of the free videos either as a free download or free share like many do on Whatsapp and Facebook, trust me you will not regret it out.
I never knew about these Katusekemu Uganda Comedy Videos and skits not until recently when a Whatsapp friend shared some to me and I was dying in laughter. Taata Sam has his own lifestyle which he extends to his wife Maama Sam and thus making most of the videos rotate around the same..
In one of the Katusekemu Videos, Taata Sam lands home unexpectedly and finds wife preparing likeable stuff including Chicken, Meat and etc. As usual, he starts dictating what should be specially for him and ends up using the shoe "rop" to have his share seperated from that of the wife. Just imagine the wife having bought everything out of the "Nigiina" money and ending up eating the chicken neck..
Yes, trust me the Katusekemu comedy movies by Taata Sam will make you not only laugh but out louder. These videos are free to download, free to share, and free to watch. I checked their Facebook page and laughed more than I can remember. Yes, I like the Daddy Sam and Mummy Sam style for reason being how creative they are.
In fact, the videos are good and of high quality which made me not to fail write at them. In one other comedy, members had gathered talking about the Killer thieves which had raided the Village. This guy comes running as if he had captured the thief when he did. This sends all villagers into silence for a moment. Oh yes, there are many of them.
If you are a comedy lover and or one who wants to laugh and forget about whatever had hardened your day, how about checking on them….