Lexol Leather Conditioner Reviews and Ratings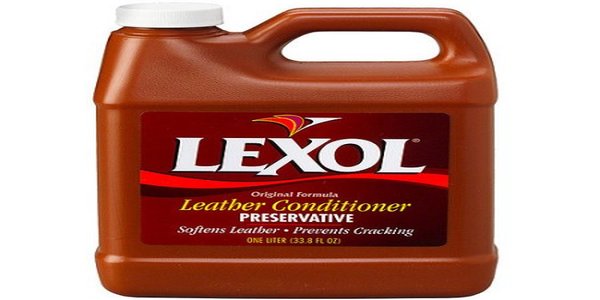 Made from emulsified tanning oils, Lexol Leather Conditioner is one of the complete solutions you need when it comes to taking care, restoration and conservation of all your leather. Lexol Leather Conditioner uses essential oils to nourish, protect, maintain, beautify, strengthen and ensure that your leather regardless of whether its old or new, is kept in a good looking shape and condition. I have reviewed it here so that you can know how it works, what it contains, its known pros and cons, its pricing and customer ratings.
THINGS WE LOVE ABOUT LEXOL LEATHER CONDITIONER
1. Color – Lexol Leather Conditioner is multi color. This means that it can be used on any color of leather be black, blue, red and others. You buy once and get advantage on all colors.
2. Multi-Purpose – This conditioner is multi purpose. It can be used on any thing for as long as its leather. Can be applied in cars, shoes and others.
3. Pricing – From as low as $8.50 from Amazon.com, you can get this softener and make use of it right away.
READ:- How To Use Leather Conditioner On Shoes, Car Inside, Etc
4. Manual – This product has a manual guide on how to use it. On Walmart.com, there is one page PDF ebook which you can download and instantly learn how to apply it and protect your leather.
5. Availability – Lexol Leather Conditioner is available both online for example on http://www.walmart.com/ip/Lexol-Leather-Conditioner/16529107 Walmart.com], Amazon, eBay and on participating offline stores. This means that you get it at anytime from anywhere you feel like.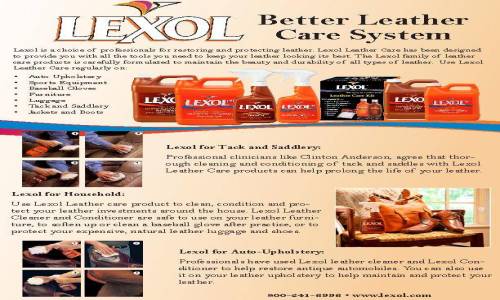 CLAIMED PRODUCT FEATURES AND DESCRIPTION BY MANUFACTURE
1. "Softens leather & helps prevent cracking.
2. Ideal for smooth leathers.
3. For best results, use with Lexol Leather Cleaner.
4. Prolongs the life of leather".
PRICING, USER RATINGS, REVIEWS AND RECOMMENDATION
Lexol Leather Conditioner is a generally quality product which I can recommend. It is sold at a relatively good price of $8.50 considering its value. This product for example is rated #11 in Auto, Tires Auto Detailing, Car Care Interior Care on Walmart, with an average of 4.9 out of 5, with an average of 4.5 star on Amazon. This item has majority positive reviews, and a sign that those who use it get satisfied with the benefits.