List Of Virtual Email Address Providers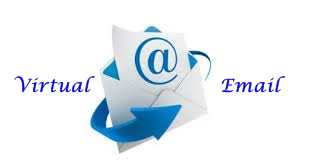 Are you looking for Virtual Email Address providers? Do you want a Virtual email for your personal or business needs? How about getting access to the list of the free VE providers where you can go and get your 100% free address? Regardless of whether you are in the Unites States, Canada, United Kingdom, South Africa, Australia, Africa, Asia, Europe and any other part, but for as long as you want to get access to a free Virtual email address, this post has got you covered.
The internet has almost everything which one may need and so when it comes to those providers where you can get a free Virtual email address. Now that you have seen the reasons as to why you need a Virtual email address, below is their list.
10MinuteMail.com
10minutemail is a free disposable e-mail service provider to those who would wish to fight spam and mails from other untrusted sources in addition to those who want to receive a one time verification email.
How 10Minute Mail Works?
Getting started on 10minutemail is very simple since you just need to visit their link www.10minutemail.com, copy the temporary email address provided as seen in picture and instantly start receiving all messages by just reloading your page. All emails offered have a default validity of 10 minutes only with an option to request for additional minutes with a button click. And to add on, 10minutemail offers an application which is supported on iPhones and iPads.
HideMyAss Anonymous Email
Hidemyass is not only a proxy provider but too does offer free disposable email service for those who want to use them in receiving emails anonymously.
How HideMyAss Anonymous Email Works?
To start up is simple. You simply point your browser to their website, fill in the required details, select the validity length of your Anonymous email and sign up. There are some other providers out there which you can try which offer the same.