Merging Multiple Words In Different Lines Into One Separated With Commas
This tutorial is all about how to merge/integrate multiple different line words into comma separated words in a single line. And yes, when you check out the different forums with regard, you will notice that there are so many people who are searching for the above solution regardless of whatever content they may want to turn into one line from multiple lines.
In this article, I will share with you how you merge those words using a free online software and tool just like an addition to all others which may be existing. And just like you know Thekonsulthub, we explore, test and share. And that is the same reason s to why you are reading this post. I have searched for the solution and am sharing it here with you.
How to Merge multiple different line words into one using the Delim free comma separating tool
Combining all of your different words into single line is very simple when using the Tool. You simply need to visit their website http://delim.co/, past your different words the way they are, click on the arrow pointing to the right and wait for the tool to do the automated tool to do the job instantly as seen in the image below.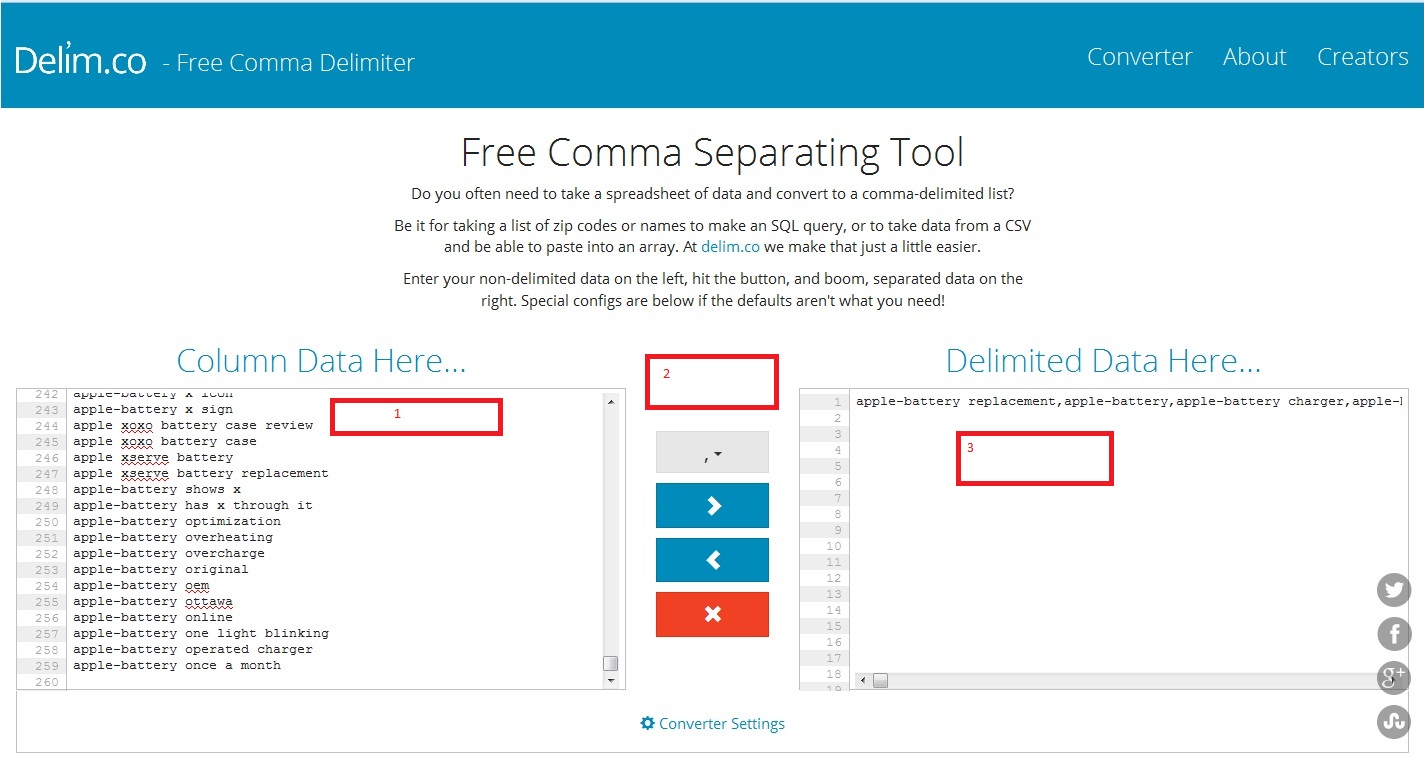 How to use the free Delim comma separating tool
1. Copy your content and paste it in the column data box as seen in #1.
2. Select the separator of your choice eg a comma from the list as seen in #2.
3. Select the arrow image pointing to the right and you will see the formatted line in the right hand box.
Liked this article or found it helpful? Share it with your friends using the social share buttons below and or post a comment to let us know your feedback or any addition using the comment form below…