Mobile Tracker Free Download & Reviews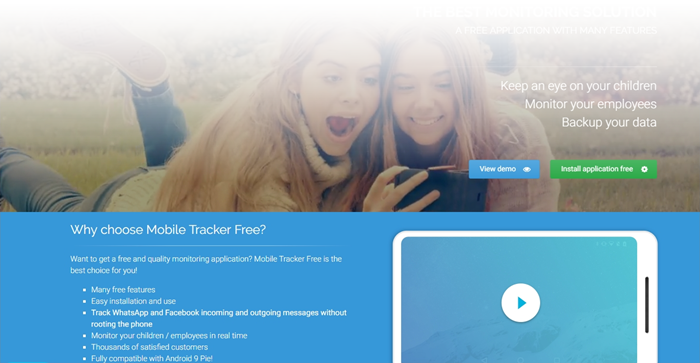 Mobile Tracker is a free monitoring application for Android  smartphones. With the application downloaded and installed in your mobile phone, you are able to monitor everything to do with SMS, MMS, Calls, Recording Calls, Locations, Pictures, Facebook, WhatsApp, Applications and etc on your choice of device as you will discover in this review.
Available free to download and instantly install, you enjoy more benefits and features which Mobile Tracker offers. This application is suitable for use by individuals and business since it helps you keep a close eye on your children, monitor your employees and also help you to do with your data back ups.
Features of Mobile Tracker Free 2019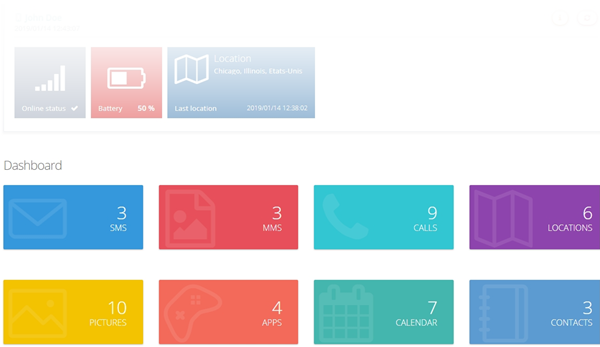 This application free offers the following monitoring features;
SMS spying
MMS spying
Calls monitoring
Recording Calls
Locations monitoring
Pictures monitoring
Facebook spying
WhatsApp spying
GPS position
e-mails
Photos
Web history
Other Applications
Whatsapp and Facebook monitoring
If you have always wondered how you could track Whatsapp and Facebook for your business or even kids, this app is the ultimate choice. With it, you will not only monitor WhatsApp and Facebook incoming and outgoing messages but too you won't need to root your device thus meaning that upon uninstallation of this application, your phone won't have any after effects.
How to download Mobile tracker free 2019
Downloading this application is very simple. All you need is to visit the application provider link and instantly get it to your phone. In order to install, follow this guide just in case you are facing some issues.  Once you have it, you can monitor your children, prevent data theft and supervise the productivity of your employees all with a single app.
Note: Spying on other people without their consent may be prohibited depending on the location you are in. This post is for information purposes only. You may refer to our disclaimers page for additional information.