Office Assistant International NGO Jobs In Kenya April 2017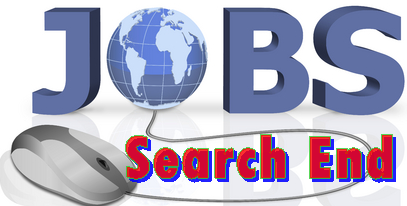 Looking for your dream Job? We have shared with you the lastest international NGO jobs in Kenya this April 2017. If you are set to be hired, then taking this opportunity of the available Job offers is one way to achieve your long term dream. You simply need to take time and go through the detail, you will be able to test your luck towards landing your dream career in this 2017.
Job title: Office Assistant
Hiring Organization: Finn Church Aid
Country and city: Nairobi, Kenya
Application deadline: 15 Apr 2017
Finn Church Aid (FCA) is Finland's biggest development co-operation organization and the second biggest organization in Finland working in humanitarian aid .Finn Church Aid is a member of ACT Alliance (ACT), an alliance of faith –based development and humanitarian and organization aid organization forming one of the world's largest aid organizations.
We operate in around 15 countries in Asia, Africa and the Middle East. We work with the poorest people, regardless of their religious beliefs, ethnic background or political convictions. Our operation includes long-term development cooperation, humanitarian assistance and advocacy, and we operate around three thematic areas: Right to Education, Right to Livelihood and Right to Peace.
BACKGROUND
FCA is seeking to recruit a qualified, ambitious and experienced Kenyan national personnel to fill in the position of an Office Assistant.
KEY RESPONSIBILITIES
Be responsible for the switchboard and reception area.
Receive telephone calls, direct and relay telephone messages
Handling office visitors and directing them to relevant staff.
Responding to all enquiries as requested
Receiving and distribution of mails and all general correspondences to various staff in the office
Planning and Coordinating Office meetings and events as requested.
Provide general administrative and secretarial support to all staff
Coordination of Office Travel including Airport pickups, accommodation and Visa application guidance
Assist in general office procurement and supplies
Disbursement of cheques and office Correspondences to clients and suppliers
QUALIFICATION REQUIREMENTS
Diploma in business Administration or Human Resource Management or Secretarial Course
3 years work experience in an International development agency.
Good people management and interpersonal skills.
Written and Verbal communication Skills
Ability to work under pressure independently and with limited supervision.
High levels of patience and ability to work effectively in a team environment
Proficiency in computer MS Office.
TERMS OF APPOINTMENT
This is a Nationally Recruited position based in Nairobi. It is open to Kenyan nationals only. The position is on a 1-year contract, renewable subject to satisfactory performance and availability of funding
How to apply:
Interested candidate should send a cover letter and CV expressing their interest in the position, the names and addresses (including telephone and email) of three referees who are knowledgeable about the candidate's professional qualifications and work experience to the following address; [email protected] before 15th April, 2017. The position title should be clearly marked on the subject line. Kindly note no late applications will be accepted.