OneLogin Transforms Corporate Security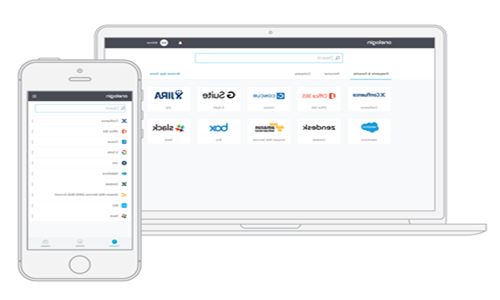 These days, it seems as though nary a day can pass without a news story about corporate security breaches hitting the airwaves. Although we live in a time in which technology has been growing by leaps and bounds, cybersecurity seems as if it is sometimes lagging behind. When consumers discover that their personal information has been stolen, trust can be lost.
And when trust is lost, it can often result in a huge loss of profit for the company or companies affected by the breach. Luckily, there are companies that are now focusing on ways to improve and refine corporate security, preventing breaches before they occur. OneLogin happens to be one of these firms.
With a focus on multifactor authentication, which is often abbreviated MFA, this firm hones in on strategies and practices that can hold off a crisis. Taking into consideration all of the ways in which bad actors can manipulate passwords, this group has decreed that a password alone is not enough to protect a company from the unthinkable.
When sign-ins are controlled and safeguards like user privilege levels are instituted, businesses have a much better chance of not having their systems infiltrated. Location will be taken into account, as well as the applications being used. In this day and age, there is no reason not to partake of these technologies. If businesses do not adopt multifactor authentication, they run the risk of being exploited in a number of ways.
It's like a ticking time bomb; for many companies, unfortunately it's only a matter of time before they become compromised. Since this can have a devastating impact on the bottom line of a business—and no one wants their customers to be susceptible to identity theft and other problems that can erupt after a breach—MFA is making more and more sense with each passing day.
However, OneLogin believes that users should never have to sacrifice convenience for their security. Trying to remember passwords and typing in copious amounts of codes can take up a lot of time, and the staff at OneLogin realizes that many are pressed for time these days.
This is why their one-time password app is technically superior to many competitors' products. In a world where time is of the essence, OneLogin strives to provide clients with the resources they need to move forward. Other security measures include RSA [[[SecurID]]], Duo Security and more. This is a company that is constantly researching new and innovative ways to keep users safe in a world where many are preying on others' data.
With a special knack for blending ease, efficiency and user-friendly features that are effective, this is a company that believes in the power of protecting information in a way that is scalable. Businesses and consumers alike will be able to relax in the knowledge that they are operating in a secure environment. With all of the cyberspace threats that are emerging on a daily basis, this is truly the only way to exist.