Program Associate (Multiple) Jobs in Kilifi Kenya at KOMAZA Due May 2017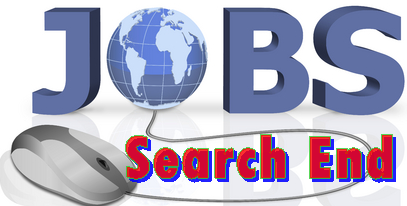 Komaza is revolutionizing African forestry by unlocking the potential for small farmers to serve booming wood markets. With roots in San Francisco and headquarters in coastal Kenya, we have planted over 2 million trees with more than 6,000 farmers, making us Kenya's largest commercial tree planter. By leveraging farmers' contribution of land and labor, Komaza can access effectively limitless land and establish a hectare of trees for far less than big plantations – a powerful disruption to the traditional forestry model. We have been recognized with numerous awards and investments, including Forbes, Ashoka, Mulago Foundation, and Novastar Ventures.
About the Team This job advert aims to recruit multiple people to be placed in several departments across the company. We already have deep technical expertise within each of these departments, so Komaza's Program Associates don't need a depth of technical experience working in a specific functional area. Instead, we are looking to hire great "generalists" to support the execution of projects, programs and functional operations. You will work in close partnership with the department's management team, who hail from Kenya and around the world, and collectively share Komaza's values of hard work, innovation, collaboration, and open communication. We request candidates to apply to this general advert, and we will align individuals to each department based on their specific skills.
About this role
As a Program Associate, you are on the frontline of day-to-day operations, project and program execution, and implementation of newly designed systems. The scope of your work will likely vary week-to-week depending on the operational and strategic priorities of the department and the company. Program Associates are smart, capable, driven generalists that are flexible to shifting operational needs and able to pivot the application of their skills in a fast-paced, dynamic work environment. You will have ample opportunities to learn, develop a wide range of professional skills, and grow responsibilities and tasks evolve and emerge.
What you will do
Develop project plans and budgets
Execute non-technical project tasks and activities
Map operational processes and document operational procedures
Implement operational materials and tools
Gather feedback from others and/or implement systems and tools first-hand to identify inefficiencies and areas for improvement
Improve systems and tools; or relay feedback to systems designer, builder or owner
Provide project management and administrative support to department managers: expense tracking and reporting to finance, filling procurement requests, updating project plans and budgets, and writing and circulating meeting notes
Conduct Google research, gather information from specialists & experts, and collect data to answer specific question(s) outlined by department managers for operational decision making
What you have
Bachelors or Masters degree
At least two years of relevant work experience, preferably in a fast-paced, demanding environment of a fast-growth company
Very strong written and spoken professional English proficiency
Ability to produce polished deliverables in MS Word, Excel and PowerPoint; familiarity with or ability to quickly learn online collaboration and document sharing tools
Proven project management experience: planning, implementing, reporting
You're also
Flexible and self-motivated with the drive to do whatever necessary to get the job done
Well-organized and able to manage your time and workload without significant input and guidance from your supervisor
Willing and eager to learn and master new technical and professional skills
Self-directed and intellectually curious; you know how and when to seek feedback in the pursuit of continuous improvement
Proactive at identifying and communicating challenges and proposed solutions to successfully accomplish work
What we expect
You are a good fit for Komaza if you want to make a meaningful commitment to this role for a minimum of 2+ years. This role is based at our headquarters in Kilifi, Kenya for the foreseeable future. The role offers competitive salary and benefits with potential for further career growth.
Application deadline is the 07th May 2017. To apply, please follow this LINK.