Recruiter Job In Kilifi Kenya at KOMAZA Due May 2017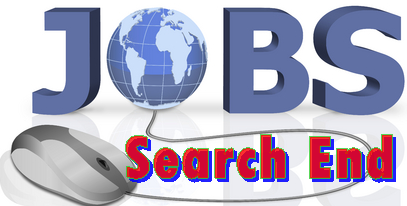 Komaza is revolutionizing African forestry by unlocking the potential for small farmers to serve booming wood markets. With roots in San Francisco and headquarters in coastal Kenya, we have planted over 2 million trees with more than 6,000 farmers, making us Kenya's largest commercial tree planter. By leveraging farmers' contribution of land and labor, Komaza can access effectively limitless land and establish a hectare of trees for far less than big plantations – a powerful disruption to the traditional forestry model. We have been recognized with numerous awards and investments, including Forbes, Ashoka, Mulago Foundation, and Novastar Ventures.
About the team
People are at the core of what we do and are a top strategic priority for Komaza. Our People Operations department is responsible for recruiting and onboarding top talent, staff training and development, administrative HR, and cultivating a positive and productive company culture. Komaza is planning to double our team over the next twelve months, and likely grow four-fold in the next three years. To fuel this growth, Komaza is building a strong in-house recruiting team and comprehensive recruitment pipeline. The Talent Acquisition Team will be working to attract the very best talent Kenya and the world has to offer, and effectively evaluate cultural and technical fit of candidates for roles across the company.
About this role
As a Recruiter, you are at the forefront of candidate evaluation and interaction, responsible for identifying top talent while maintaining a positive candidate experience. You will work closely with the Talent Acquisition Manager and Hiring Managers across the company to effectively and efficiently guide the best candidates through the recruiting pipeline.
What You Will Do
Guide candidates through the recruiting process utilizing JobVite application tracking system
Communicate with candidates in a timely, professional manner
Screen CVs using role-specific criteria; make decisions to reject or proceed candidates
Screen pre-recorded videos; evaluate candidates based on role-specific criteria
Create one-page candidate briefs of short-listed candidates for Hiring Managers' decision-making
Conduct initial phone screens to confirm
Assist Hiring Managers to use recruitment systems and tools
What You Should Have
Bachelor's Degree in Business Administration, Human Resources or a related field
2+ years of post-undergraduate experience; recruiting or HR experience useful but not required
Experience working in fast-paced, demanding professional environment of a fast-growth company
You're also
High energy and enthusiasm
Flexible and self-motivated with the drive to do whatever necessary to get the job done
Willing and eager to learn and master new technical and professional skills
Self-directed and intellectually curious – you know how and when to seek feedback in the pursuit of continuous improvement
Proactive at identifying and communicating challenges and proposed solutions to successfully accomplish work
What we expect
You are a good fit for Komaza if you want to make a meaningful commitment to this role for a minimum of 2+ years. This role is based at our headquarters in Kilifi, Kenya for the foreseeable future. The role offers competitive salary and benefits with potential for further career growth.
Application deadline is the 07th May 2017. To apply, please follow this LINK