Review Of Microsoft Lumia 535 Dual SIM
You have seen and or heard of Lumia devices not so? And in this review, I share with you about this Microsoft Lumia 535 Dual SIM purposely for you to find everything you need to know when it comes to your favorite devices and may be, it may be your next one if you don't own it already who knows.
And like its been with all the other previous Lumia's, the 535 Dual SIM is offered with the latest version of Windows mobile and which guarantees you to stay update with all of the latest software and updates as they arrive and a thing I believe every device owner would want to have for security reasons.
This Microsoft's device has it all – I mean, its Reliable, Sensible and affordable in addition to allowing you access to all of your files so as to view and or edit as per your needs. The device also gives you up to 15 GB free of One Drive storage there by allowing you to upload and share your uploads with friends.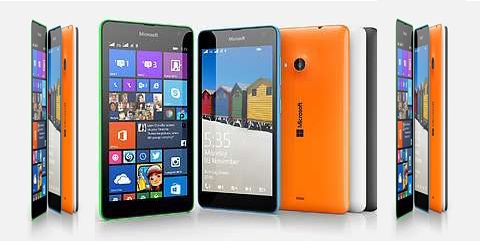 For Office, OneDrive, Cortana and Skype users, these are included in this Lumia 535 Windows phone yet at a price said to be affordable and which gives you a joyful experience in the world of smart-phones and devices.
Some of its specifications include but not limited to a 5 MP front-facing camera which is best for Skype users, Windows Phone 8.1 with Lumia Denim, 140.2 mm height, an expadable memory with a MicroSD slot (128 GB), display size of 5, 220 ppi, display colours, 1 GB RAM, replaceable battery, Touch input, Ambient light, Accelerometer and Proximity sensors, Snapdragon™ 200 CPU, 3.5 mm audio connector , Bluetooth 4.0, Wi-Fi – WLAN IEEE 802.11 b/g/n, GSM/WCDMA Cellular connectivity, GPS and Maps.
This device has a battery of 1,905mAh Li-Ion, has an FM radio, LED flash, Advanced Audio Distribution Profile (A2DP), Object Push profile (OPP)1.1, Personal Area Network Profile (PAN) 1.1, Audio/Video Remote Control Profile (AVRCP) 1.4, Phone Book Access Profile (PBAP) 1.1, Generic Attribute Profile (GATT), Wi-Fi hotspot: Up to 8 Wi-Fi-enabled devices, Quad core, App and data storage on memory card support and very many more..
For sure, this is another great device by Microsoft and one which can help one to do more even on the Go and additionally, it has a wide range of accessories at best rates.
Liked this article or found it helpful? Share it with your friends using the social share buttons below and or post a comment to let us know your feedback or any addition using the comment form below..