SEORankingLinks.com Spam Comments Faking As SEO Plugin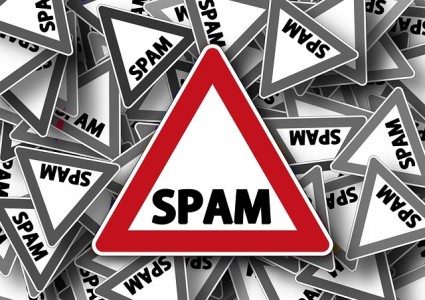 The very first time you see this comment from name "SEO" linking to "SEORankingLinks.com" and with "long" comment, trust me you will think that the comment is legit and one which is submitted by someone who thinks the good about your website and or blog. But trust me, this is all spam and not a SEO plugin as claimed.
It all looks like the spammer find it easy to convince webmasters think that indeed, their blogs or sites have some problems as the comment explains. The bad and worst of this comment is the fact that however much Akismet spams it, the submitter will never stop submitting this same comment over and over on the different posts.
Hello Web Admin, I noticed that your On-Page SEO is is missing a few factors, for one you do not use all three H tags in your post, also I notice that you are not using bold or italics properly in your SEO optimization. On-Page SEO means more now than ever since the new Google update: Panda. No longer are backlinks and simply pinging or sending out a RSS feed the key to getting Google PageRank or Alexa Rankings, You now NEED On-Page SEO. So what is good On-Page SEO?First your keyword must appear in the title.Then it must appear in the URL.You have to optimize your keyword and make sure that it has a nice keyword density of 3-5% in your article with relevant LSI (Latent Semantic Indexing). Then you should spread all H1,H2,H3 tags in your article.Your Keyword should appear in your first paragraph and in the last sentence of the page. You should have relevant usage of Bold and italics of your keyword.There should be one internal link to a page on your blog and you should have one image with an alt tag that has your keyword….wait there's even more Now what if i told you there was a simple WordPress plugin that does all the On-Page SEO, and automatically for you? That's right AUTOMATICALLY, just watch this 4minute video for more information at. Seo Plugin
I have encountered this same comment over and over again on my blogs all from this email address "[email protected]" and from IP 108.162.216.54 and ranges. It hurts me since I hate seeing the same spam all the time. May be these guys use the free auto commenting software which eases their auto comment posting work.
How about you? Have you too encountered this same comment over and over on your website or Blog? Please share a way if any on how one would go about eliminating this spam comment linking to SEORankingLinks.com?