Smart Home Alarm Systems For The Modern Age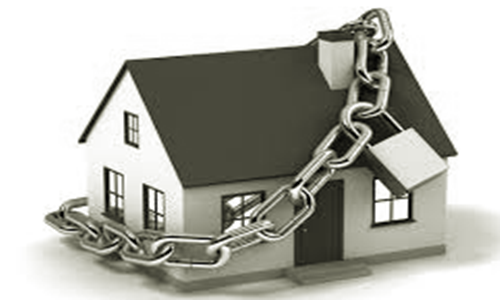 Home security systems have continued to develop and become stronger in order to combat the efficiencies of burglary and home break-ins. In the modern age a high quality smart home alarm system is a necessity if you want to have complete peace of mind that your home is protected against criminals forcing their way in to steal your valuables.
There are a number of benefits to a modern smart home alarm system, whether you live in your home, or you are the landlord of a property with tenants living within.
Protect Your Valuables – Most obviously, a modern and effective smart home alarm system provides a layer of protection against burglary. Most burglars are looking for a quick job, to be in and out with as many high-value commodities as they can easily carry. Burglars will look for cash, jewellery, light electronics and know where to look for common hiding places. A smart home security system increases the chances of them being caught in the act and is a massive deterrent.
Deter the Act – A smart home alarm system will help you catch a thief but wouldn't it be better to actually deter them from attempting a burglary in the first place? If your security system is easily viewed from the outside, a burglar is much more likely to walk away and look for a property that doesn't have a security system in place at all. If an alarm sounds once a burglary is in process the criminals are likely to run rather than risk being caught.
Monitor Remotely – Modern alarm systems that run to the highest standard allow you to control and monitor the system from wherever you are in the world, usually using a straightforward app. This way of interacting with your home alarm system ensures that you can arm and disarm your alarm system from your location, when the need becomes apparent.
Reduce Your Insurance Bill – We all want to save money right? Most home insurance companies offer a lower premium to those homeowners that install home security systems. If you have taken the plunge by installing a modern and high-tech, smart home alarm system you can expect a much lower insurance bill as a result.
Ultimate Peace of Mind – This is the biggest benefit to a home alarm system. Once you have installed a regular home security system at your property you already feel much better than without any alarm system in place. Now think about how much easier you'll sleep at night once you have fitted a smart home alarm system with all the increased advantages relating to its effectiveness in reducing the chances of your home being burgled.
Adding another layer of home security to your property helps you to have peace of mind wherever you are in the world, remotely access your home alarm security system, deter criminals and even lower your insurance costs. What's not to love about a smart home alarm system for the modern world?
Bio – This is a guest post by Victoria Johnson, Professional Blog & Content Writer.