Solution / Fix For Duplicate Images In Twenty Sixteen WP Theme [Featured] For Posts And Homepage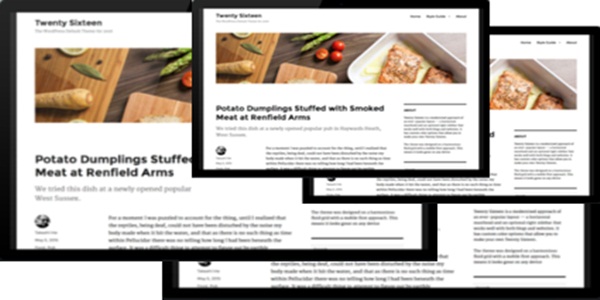 This tutorial is about how to solve, fix and get rid of Duplicate images in posts when running WordPress twenty Sixteen theme. And if you have been wondering what you can do to get rid of those duplicate images including the featured image and the post image, all you need to do is to continue reading this post and find out what you can do and how you can do it.
Twenty Sixteen is the new WordPress theme and which is contained in the Clifford version 4.4. I tried this theme on this very blog and found out that the theme would show duplicate or double posts on Single post pages and on the blog homepage. And during the time I ran the 2016 theme on my blog, I tried the different ways to solve the problem including a custom css, hooks in the loop and many others until I found the exact fix I was looking for.
And that is why I am sharing it with you so that you can get to know how best to solve the duplicate image problem showing on both single post pages and the site homepage. It so happens that when you add a featured image on your post, the same image will load on the single post page. The same applies to the homepage where two images will show on every post which has a featured image.
And as we know, featured images are good since they show up in the archive section and category sections of the blog. This means that removing them from your post will show posts without thumbnails. But how do you avoid the duplicate images while keeping your featured images attached on your posts without them showing on the homepage or single post page?
The answer is very simple. Just remove the image from your post content and leave the featured image only. Yes, removing the content image will mean displaying only one image both on the homepage of your blog and on the single post.