Somalia: TECHNICAL FEASIBILITY STUDY FOR OFF-GRID SOLAR PV SYSTEMS CONSULTANT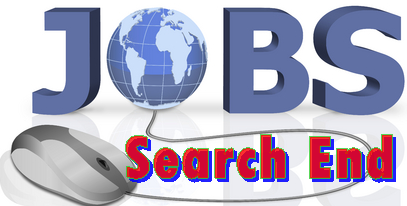 If you are searching for a career/employment opportunity, why not take your time and try out on this one? Here is another Job Opportunity In Somalia: TECHNICAL FEASIBILITY STUDY FOR OFF-GRID SOLAR PV SYSTEMS CONSULTANT
Organization: Adventist Development and Relief Agency International
Country: Somalia
Closing date: 15 Nov 2015
REQUEST FOR CONSULTANTS
The Adventist Development and Relief Agency (ADRA) Somalia is an International Non-Governmental Organization registered in Kenya and operating in Somalia. ADRA is seeking services of experienced consultant to carry out TECHNICAL FEASIBILITY STUDY FOR OFF – GRID SOLAR PV SYSTEMS
Objective of the feasibility study
The main purpose of the feasibility study is to provide ADRA with analyses and recommendations that will support the organization decision-making with regard to the implementation of solar photovoltaics installation for rural schools, health centers, and irrigation farms in Somaliland, Puntland and South Central states.
Scope of the work
· Participate in briefing and consultative meetings on the assignment at Nairobi and in the field with ADRA and government officials.
· Familiarize with the local energy context, the energy policies and plans, and the SET project documents.
· Conduct project site visits and agreed methodology with the Project Manager, Project Engineer, beneficiaries and stakeholders;
· System design and recommendations based on the data collected
Qualifications and Experience
Possess a Bsc or Msc degree in the fields of Electrical Engineering, Renewable Energy, appropriate energy.
At least 5 years working experience in feasibility and economic analysis of development project, cost benefit analysis, cost utility analysis, cost effectiveness analysis and social return of investment analysis and/or actual implementation of renewable energy projects.
Demonstrated experience in undertaking similar feasibility studies. Experience working in countries of Post Conflict transitions/reconstruction will be added advantage.
Experience working with off grid electrification and solar PV.
How to apply:
For the full Terms of Reference (TOR) please visit ADRA Somalia website www.adrasom.org. Interested persons should send a technical and financial proposal to [email protected] on 15th November 2015. Only shortlisted candidates will be contacted.
Disclaimer. Thekonsulthub.com neither screens employers nor endorses their employment opportunities, labor practices, products, or services. You are therefore advised to attempt to check the validity and accuracy of job listings on the Employers website.