South Sudan: Consultant – Comparing Large & Small-Scale Cash Programming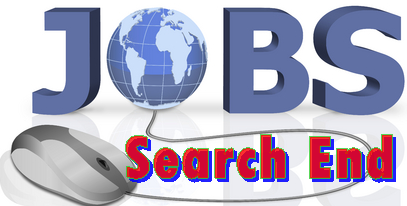 If you are searching for a career/employment opportunity, why not take your time and try out on this one? Here is another Job Opportunity In South Sudan: Consultant – Comparing Large & Small-Scale Cash Programming
Organization: Mercy Corps
Country: South Sudan
Closing date: 23 Nov 2015
Mercy Corps Terms of Reference for Research Consultancy
Comparing Large-Scale and Small-Scale Cash Programming in Isolated Market Systems for DFID-Funded "Emergency Cash Transfer Programme" in South Sudan
This research will take place in the context of a humanitarian programme funded by DFID and implemented by Mercy Corps. The Emergency Cash Transfer (ECT) Programme aims to improve the dietary status of the target populations in Nyal and Ganlyiel Payams of Panyinjar County in southern Unity State. The programme uses a two-pronged market development approach: one, vulnerable households will benefit through regular unconditional cash transfers to enable the purchase of food to supplement their current diet; and two, in order to improve the quantity and range of available basic foodstuffs, cash transfers will also be given to traders who are currently operating in the market to help restock to increase food availability. Initially, the ECT was a 12-month programme that targeted 6,400 households and 50 traders for these cash transfers over a period of 10 months for households and three months for traders. In May, however, conflict in the area caused displacement and destruction of markets, causing delays in programme due both to lack of markets and lack of access. As such, the programme morphed into a 16-month programme with the same targeted beneficiary numbers but with an increase in tranche amounts for households and a decrease in the number of months to five, also for households.
On December 15, 2013, South Sudan erupted into conflict. What began as a power struggle between former Vice-President Riek Machar and President Salva Kiir quickly descended into an ethnic conflict between Dinka and Nuer communities. The Sudan People's Liberation Army (SPLA) split along ethnic lines, with the largely Nuer contingent opposition adopting the name SPLA-IO (in opposition). However, the reality is more complex that this popularly propagated 'ethnic war' narrative. There have been rising cases of intra-ethnic and inter-communal violence since the conflict began, and instances of Dinka-Dinka and Nuer-Nuer violence, as well as examples of Nuer-Dinka cooperation, have been seen. The conflict, which has incited brutal violence that spilled across the country in waves, has led to four critical humanitarian needs:
1 Conflict affected civilians: some 1.9 million people were displaced by violence in 2014 2 High rates of death, injury and disease: with the conflict plunging an already weak public health infrastructure into crisis 3 Food and livelihoods insecurity: 2.5 million people projected to be facing severe food insecurity between January and March 2015 4 Widespread malnutrition: an estimated 235,000 children suffering from severe acute malnutrition currently[1]
Active conflict and pervasive insecurity have curtailed people's freedom of movement, making it difficult for communities to pursue their traditional livelihoods, disrupting established trade and livestock herding routes, and creating barriers for people to safely access humanitarian assistance or move to more secure areas.
Of greatest concern are the high rates of food insecurity, which have been one of the most acute symptoms of the conflict. Many places throughout the country regularly experience chronic levels of food insecurity, but the ongoing violence and resultant displacement stripped households of their few assets and disrupted crop planting and the October-November harvest, either as a direct result of conflict or due to depletion of household assets during the rainy season, and dramatically disrupted markets, which historically have been critical local resources that help food insecure families cope during lean seasons.
Adding to this critical situation is the progressive deterioration of the overall economy of the country. South Sudan relies on oil for 98% of its revenue[2] – the global fall in oil prices and the reduction of oil production – from 235,000 barrels a day at the end of 2013 to 160,000 barrels per day by early 2014[3] – due to conflict has seen South Sudan's revenue streams cut. This has culminated in rumors of the central bank printing massive sums of money, leading to fears of hyperinflation in an already fragile economy. The IMF estimates that South Sudan's economy may have contracted by at least 15% last year, with the South Sudanese Pound dropping to record lows, reportedly losing an estimated over 50% of its value in 2014 and 70% in March 2015[4] alone.
Panyinjar County is Unity State's southernmost county bordered by Jonglei State to the east, Lakes States to the west and Leer and Mayendit Counties of Unity State to the north. Panyinjar is accessible through both Lakes State and Jonglei State, but with the conflict reaching Panyinjar County in February 2014, and Panyinjar County firmly under the control of the SPLA-IO, these roads have become insecure for the people of Panyinjar, with fears of attacks en route. Protected by the Sudd, South Sudan's swamplands, the population of Panyinjar remain relatively unscathed in terms of fighting. However, due to this tangible barrier of swamplands, according to the SSRRA, the population of Panyijar County as of September 2014 was estimated to be composed of 50,723 residents and 53,686 IDPs. In February 2015, WFP registration figures showed 120,000 individuals residing in the county. Seen as a 'safe haven' due to tangible buffers like the Sudd and impassible roads during the rainy season, IDPs from various Southern Unity counties such as Leer, Koch and Mayendit, have been displaced into Panyijar. Some IDPs are known to have come from as far north as Bentiu. The conflict in May which continues with sporadic, though fierce, fighting, continues to cause further displacement from Southern Unity counties, with the IDPs figures stated at 35,000[5] individuals from May to November. The situation before December 2013 was difficult, however, source markets in Bentiu, Juba and Lakes State were accessible, allowing the population to supplement their food needs. Currently, only one trade route remains open through Duk County in Jonglei State. As such, the markets in Panyinjar County are served by one source market – Taiyer Port – which is only accessible by canoe. Isolated geographically by the world's largest swamp, isolated politically by SPLA-IO control and isolated economically by only one existing trade route, the population of Panyinjar County have been left almost entirely dependent on humanitarian assistance.
In Panyinjar County, IRC is implementing an FSL programme comprised of four main activities: (1) distribution of staple seeds, (2) distribution of vegetable seeds, (3) sheep and goat restocking and (4) unconditional cash transfers. IRC's programme aims to reach 1125 households in Greater Nyal and 1125 households in Greater Ganlyiel, with 500 of those households (250 in Greater Nyal, 250 in Greater Ganlyiel) receiving unconditional cash transfers.
Since 2005, Cash Transfer Programming (CTP) has gained tremendous momentum across the humanitarian sector, becoming a standard methodology for emergency response and recovery efforts. As one practitioner commented, "The discussion is no longer about whether cash transfer programming is a legitimate intervention type, but about how best to use cash assistance".
The research will examine the Emergency Cash Transfer Programme in comparison with IRC's FSL programme. This research is formed around two broad themes or questions. First, to what extent are cash transfers alleviating household food insecurity and improving access to dietary diversity And second, what are the impacts of cash transfers on the efficacy of other humanitarian inputs in the area of implementation (food, food + cash, food + agriculture inputs)
The research aims to understand scalability of cash programming in an isolated environment. Specific questions will include:
1 How do the results of Mercy Corps' large scale cash programme compare with the results of IRC's small scale cash programme What is the estimated value of each programme What is the cost benefit of each programme At what scale are interventions more effective 2 How do the different parts of IRC's FSL programme as a whole compare to the unconditional cash transfers in both IRC's and Mercy Corps' programmes 3 What kind of cash modalities work best in this specific context What are the factors that make cash work, i.e. what preconditions are required for this approach to be replicated/scaled Is cash relevant and appropriate
Key question 1: How do the results of Mercy Corps' large scale cash programme compare with the results of IRC's small scale cash programme What works better
It is important to see how a cash response fits (or not) into community priorities in the wider context of change. It is important to see how beneficiaries and the larger community feel cash programming should be improved. Specific questions to address:
What is the impact of Mercy Corps large scale cash programme How do beneficiaries of Mercy Corps' cash programme compare in terms of averages spent/saved/invested with the control group as well as IRC's cash programme beneficiaries
What is the impact of IRC's small scale cash programme How do beneficiaries of IRC's cash programme compare Mercy Corps' cash programme beneficiaries in terms of averages spent/saved/invested as well as
Which of the target groups are benefitting most What is the appropriate treatment of inputs that result in the greatest benefit Does targeting the same households for varying treatment of inputs work better than targeting different households
What are the challenges of scaling What are the risks of scaled cash programmes and adaptation of design Are smaller or larger cash programmes positioned to be more responsive to adaptation
What do comparative case studies show What elements ensured success What elements ensured failure Did the intervention produce results only in cases when the other necessary elements were in place
What do beneficiaries feel are the most important changes to their lives in the past year How do beneficiaries feel that change and why What changes would beneficiaries like to see How would these changes been seen without outside intervention If there were resources, what would be the investment to enable the changes that are wanted
Do participants/key informants believe the interventions have made a difference Can they provide plausible explanations of what the difference is and why there is a difference
Was impact based on quality of implementation and programme, a particularly favourable context or another element Are there anomalies and how can they be explained
Are there differences in the quality of the impact What was the cash transfer spent on Did the spending impact household coping strategies or household dietary diversity What are the outcomes or impacts from actually using the cash What do communities say about the impacts
How do the impacts of the programme interact with other inputs provided in the community (e.g. are other humanitarian inputs disrupting or augmenting the quality or the impact of the programme)
Key question 2: How do the different parts of IRC's FSL programme as a whole compare to the unconditional cash transfers in both IRC's and Mercy Corps' programmes
Specific questions to address:
Have the agriculture and livestock components of IRC's programme achieved comparable results Did these components impact on coping strategies or dietary diversity Did these components achieve sustainable results
To what degree do the two different interventions interact with one another (e.g. duplication was prevented among MC and IRC beneficiaries, however all received WFP food assistance) How does household dietary diversity or coping strategies change relative to cash inputs and in between transfers, factoring in other humanitarian interventions
How do other types of intervention compare to the cash transfer component of IRC's programme
How do other types of intervention compare to Mercy Corps' cash programme
What package of interventions saw the most impactful change (food, food+cash, food+agriculture)
Given that in Ganlyiel, beneficiary selection was staggered for Mercy Corps and IRC, are there beneficiaries receiving the full package of food+cash+agriculture How do these beneficiaries compare to beneficiaries in Nyal who, due to a coordinated beneficiary selection process, only received one of two treatments (e.g. food+cash or food+agriculture)
Key question 3: What kind of cash modalities work best in this specific context Is cash relevant and appropriate
Specific questions to address:
Has the cash programming shown success in the context of Panyinjar County (isolated, access constraints, variability of GFDs, conflict dynamics, fragile market)
Would other types of cash programming (vouchers, etc.) be more appropriate
Is a mix of programming more appropriate for the target location Currently, the bundle of services are varied (food, food+cash, food+agriculture, etc.), which bundle of services ensures the best investment of resources Which bundles of services ensures the best use of inputs
What is the correct sequencing and layering of inputs (food, cash, seeds and tools or other livelihood interventions) in isolated communities Does cash programming prompt the selling of other inputs What mix of programming prompt household savings or more resilience oriented behaviors, even if ad hoc
In a mix of programming, what sequence works best What sort of risks are associated with sequenced programming
What happens between points of distribution, particularly given the variability of GFDs Does household vulnerability or coping scale index change according to intervention type and according to variability of food drops
Proposed Methodology
The research aims to understand the scalability of cash programming in an isolated context. The following data collection and analysis methods are proposed, but should be further refined. In addition, there needs to be a clear balance between quantitative and qualitative aspects. The research should allow for reflections on reality and not contribute to assessment fatigue.
Mercy Corps staff surveys & interviews – To gain a better understanding of the programme and the specific context.
Key informant interviews – With relevant local authorities, traditional leaders, local traders, traders in main market hubs, importers, beneficiaries, INGOs, LNGOs, and UN, specifically WFP.
Semi structured interviews – With other implementing agencies in the location.
Post distribution monitoring surveys – With beneficiaries and traders.
Focus group discussions – With beneficiaries and traders.
Proposed TIMELINE
Deliverables
Number of Days
Inception Report
Desk study, literature review, refine research questions, research hypothesis, identification of target areas for field work, research timetable, workplan
5
Field work
Develop & finalise tools & methodologies, train enumerators & research team
20
Visit field sites and gather primary data
First draft
Delivery of the first draft
5
Final report
Incorporation of comments received and production of the final report
5
TOTAL
35
Reporting and Dissemination Requirements
The final research report should be useful and written in simple language for ease of understand and use. Use of visual aids such as graphs, pictures and illustrations is preferred. The report will be posted on the Mercy Corps website, and disseminated widely within Mercy Corps as well as the larger humanitarian aid community in South Sudan, especially the Food Security Cluster and specifically the Cash Working Group, and worldwide.
The final research report shall be structured in accordance with the following guidelines:
Cover Page, List of Acronyms
Table of Contents: Identifies page numbers for the major content areas of the report.
Executive Summary: Should be a clear and concise stand-alone document that gives readers the essential contents of the research report in no more than 2 or 3 pages, previewing the main points in order to enable readers to build a mental framework for organizing and understanding the detailed information within the report. In addition, the Executive Summary helps readers determine the key findings, results and recommendations of the report.
Methodology: The methodology section should also include a detailed description of data collection techniques used throughout the research.
Results: Think about how best to organize this based on the research questions.
Synthesis, Findings, Recommendations: This is space for the research team to think about the data and results, and make concrete recommendations for current or future programme improvements/changes, and generally comment on data and results. Everything presented in this section must be directly linked back to the information presented in the Results section of the report. Ideally, items discussed here will not be completely new to the reader, but rather will refer to previous discussions. Recommendations that are not directly tied to Results can be included in a Comments section for the report. Recommendations can further be distilled into a simple chart for ease of use:
#
Finding
Recommendation
Management Response
Action Proposed
Person Responsible
Deadline
Key Findings and Recommendations Workshop: Key findings should be presented to relevant groups met during the exercise. A learning (and action) workshop is suggested as a good medium.
Annexes: Data collection instruments in English and translation; list of stakeholder group with number and type of interactions; SOW, qualitative protocols developed and used, any data sets can be provided in electronic format, any required photos, participant profiles or other special documentation needed.
Cover Page, List of Acronyms
Table of Contents: Identifies page numbers for the major content areas of the report.
research management
The Programme Manager will be the main point of contact for the consultant and the final approving authority. However, the programme team consisting of the Programme Manager, the M&E Manager, the Senior Programme Officer, and the Director of Programmes will review all the documents and deliverables.
research team qualifications and experience required
The research team or institution will have demonstrated experience in social science and economic research, in relation with the food security context and changes, and better if in an East African context. The research team should include a lead, and the team should be at least 3 members.
Team Lead Qualifications
The Research Lead will be responsible for coordinating the research as a whole, will be in charge of communication and will be responsible for the deliverables agreed upon.
A Master's degree or higher in economics, international development, or related field.
At least 7-10 years of experience in conducting research for the development sector, with experience conducting research within cash transfer programming and agriculture programming.
Proven experience in designing and leading participatory research related to cash transfer programming and agriculture in development interventions.
Proven experience as a research team leader, strong team leadership skills and the ability to work as a part of a team with other experts; strong mentoring capacity in methodologies for an evaluation-type comparative research.
Previous research experience in South Sudan desired.
Ability to analyse and clearly articulate complex issues in an understandable fashion to decision-makers.
Ability to produce well-written reports, in a plain and approachable text, demonstrating excellent analytical and communication skills.
Ability to work under pressure, sometimes with extended hours, and to meet tight deadlines without compromising the quality of outputs;
Demonstrated ability to lead and endure field research activities in remote areas and poor living conditions.
Team Member Qualifications
Bachelor's degree, with at least 3-5 years of experience in research, or relevant and proven experience in research.
Very good knowledge of methodologies for qualitative and quantitative research employed in a rural context.
Experience in facilitating group discussion in rural communities.
A good knowledge of the South Sudan context as well as the current economic context.
Endurance face to field work in remote area and poor living conditions.
Ability to work constructively as part of a team.
SUBMISSION OF TECHNICAL PROPOSALS
Submission should be made by email to the address indicated below, by specifying on the cover page the research title Comparing Large-Scale and Small-Scale Cash Programming in Isolated Market Systems. The submission should include at least the following:
1 Preliminary research framework based on the ToR, inclusive of:
1 A theoretical framework suggesting research hypotheses 2 Suggested criteria and relevant questions for testing the research hypotheses 3 A logframe or matrix that operationalize these questions 4 Information on the collection methodology
2 A timeframe for the research with clear details concerning the work to be executed, and specifying interim deliverables 3 A detailed budget with a proposed payment schedule 4 Research team description with composition, leadership and curriculum of all members 5 An example of research report produced by the research team or research lead (or valid hyperlinks to online published papers, reports)
Place and deadline for submission:
The deadline for submission is November 23 2015.
Research team should be able to engage in the work no later than December 1 2015.
[1] UN OCHA, South Sudan Humanitarian Response Plan 2015, Summary, p. 2 – https://docs.unocha.org/sites/dms/SouthSudan/2014 South Sudan/HRP summary_FINAL_rev 02122014.pdf
[2] The Washington Post, With oil at stake, South Sudan's crisis matters to its customers http://www.washingtonpost.com/world/africa/with-oil-at-stake-the-war-in-south-sudan-matters-to-its-customers/2014/01/20/dcca9432-7d25-11e3-97d3-b9925ce2c57b_story.html
[3] IMF South Sudan Report 2014
[4] Sudan Tribune, South Sudan to announce anti-economic crisis strategy http://www.sudantribune.com/spip.phparticle54264
[5] SSRRA
How to apply:
Please follow this link to apply: http://www.aplitrak.com/?adid=c3BoaW5penkuMzc0MDUuMzgzMEBtZXJjeWNvcnBzLmFwbGl0cmFrLmNvbQ
Disclaimer. Thekonsulthub.com neither screens employers nor endorses their employment opportunities, labor practices, products, or services. You are therefore advised to attempt to check the validity and accuracy of job listings on the Employers website.