Successhare.com Reviews! Is Scam or Legit? How it Works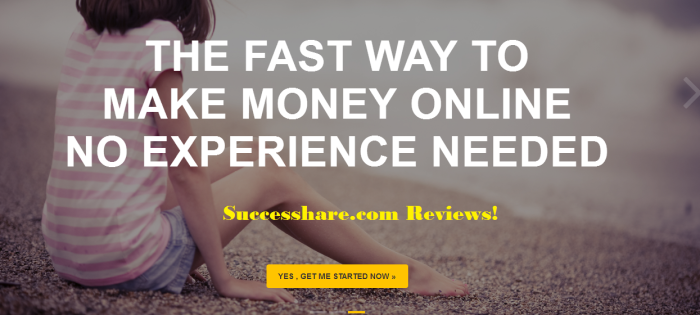 This is a review of Successhare.com, a website which "claims" to helps you earn from as low as 50$ per day to 1500$+ per month by simply doing simple tasks. If you have heard of this site but still wondering on whether it is a legitimate earning opportunity you should join instantly, and or simply another scam you shouldn't waste your time on, this review is for you as it has it all.
Unlike other popular sites which run on the PTC platform, Successhare.com is a bit different when it comes its way of helping people earn money. Successhare.com "claims" to allow members earn in different ways which includes promoting of your referral link and completing daily "unlimited" tasks available for members.
Joining and getting started with Successhare is pretty easy and simple in addition to being an activity which takes you less than a minute besides costing you nothing. Once you join, you instantly gets access to the available offers which you can take on and start earning unlimited dollars. It all starts by access the web URL as seen above. Find answers to the different questions you have answered below.
How do I join Successhare.com? Joining is very simple and easy. Simply visit here, go through the welcome message and hit signup. You should enter all required information and hit the create new account button.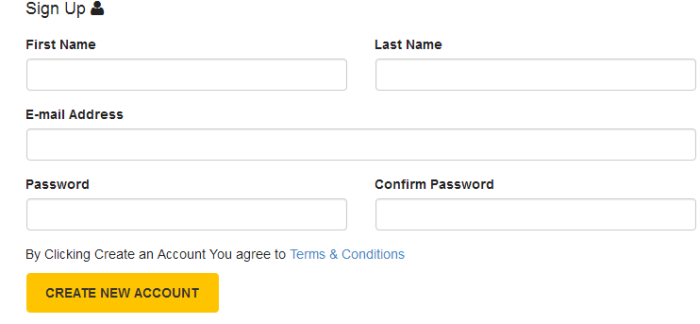 How do I start earning money? Earning is a thing which only requires you to simply signin or login into your created account. Besides, there is not email verification need as you right away login once submitting your account details.
What kind of tasks do I so to earn? Like I wrote above, you earn from promoting your affiliate link and doing tasks and offer bonuses which are available in your account dashboard under earn more. You can promote your referral link including on "forums, blogs, comments, chat rooms, chats, Facebook wall, Facebook pages, groups, twitter, PTC sites, advertising websites to get link visits and earn money on every visit you sent through your link".
How do I get Paid? Now that you have earned the minimum $100 threshold, you are ready to Withdraw your earnings. Successhare.com "claims" that it only takes you to click a Request and have your money deposited into your chosen payment processor including PayPal, Payoneer, Bank wire, Payza and Western Union currently. Your payments can take up to 5 business days to be processed.
Is Successhare.com Scam or Legit?
Now that you have gone through all the above, this is where you should open your eyes wide and read thoroughly. Scam sites on the internet tend to have identical and similar features if you have taken time to observe all the known scams which have existed on the web in the past.
By looking at Successhare.com, I realized many things, which you too can take note of as they will help you reach on the conclusion on whether this site is scam or legitimate. Many legit sites would require you to verify your email address, and which isn't the case with this site. Verifying email details helps to ensure that one is not signing up bots but rather real people, in addition to ensuring that the person who signed up has access to that email.

Secondly, the payments seem to be high for earnings when compared with the time and efforts one puts on. Just imagine being paid up to $1.5 just for someone to sign up using your referral link. Personally, I see this as lacking something which is hidden well as I am not saying that it is a scam sign, please quote me well.
Thirdly, the site looks too new to have the required funds to pay users for simply referring. According to Whois data, the domain was registered on 2017-08-22, thus making it 9 days old at the time of this review. Okay, lets agree that the Paid surveys by Clickbank which are your additional earnings ways when you join work out, I still see earnings being too assuming thousands of members join in addition to the fact that earning is unlimited.
Final Say: So far, I am very close to reaching the payment threshold. I will definitely click the withdraw button and wait for the said 5 days. Either way I will share back here so I let you know if they paid me meaning its legit and or if I was required to undergo a series of unending surveys as has been the case of many similar sites which ended to be scam. All you need is to stay tuned here. KNOW any other LEGIT opportunity? Please share below!